Thith Ith Thome Good Thit 3-pin set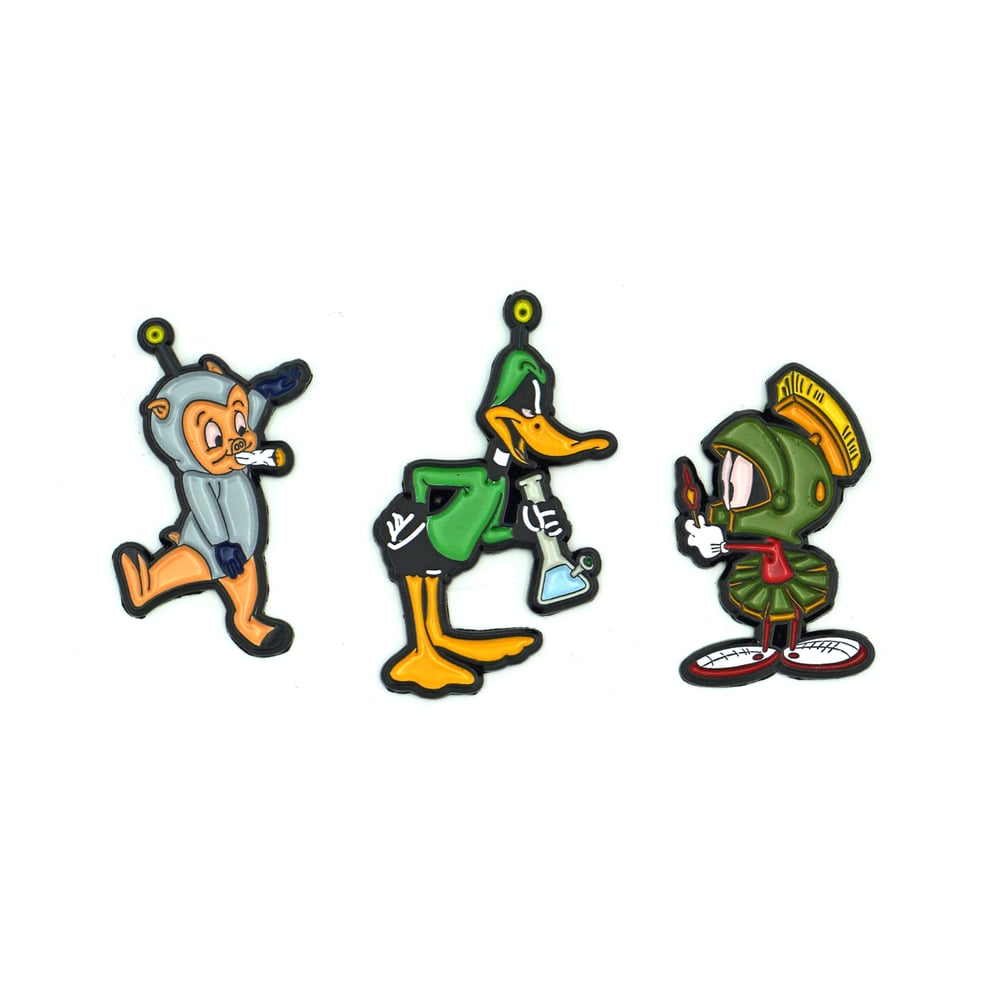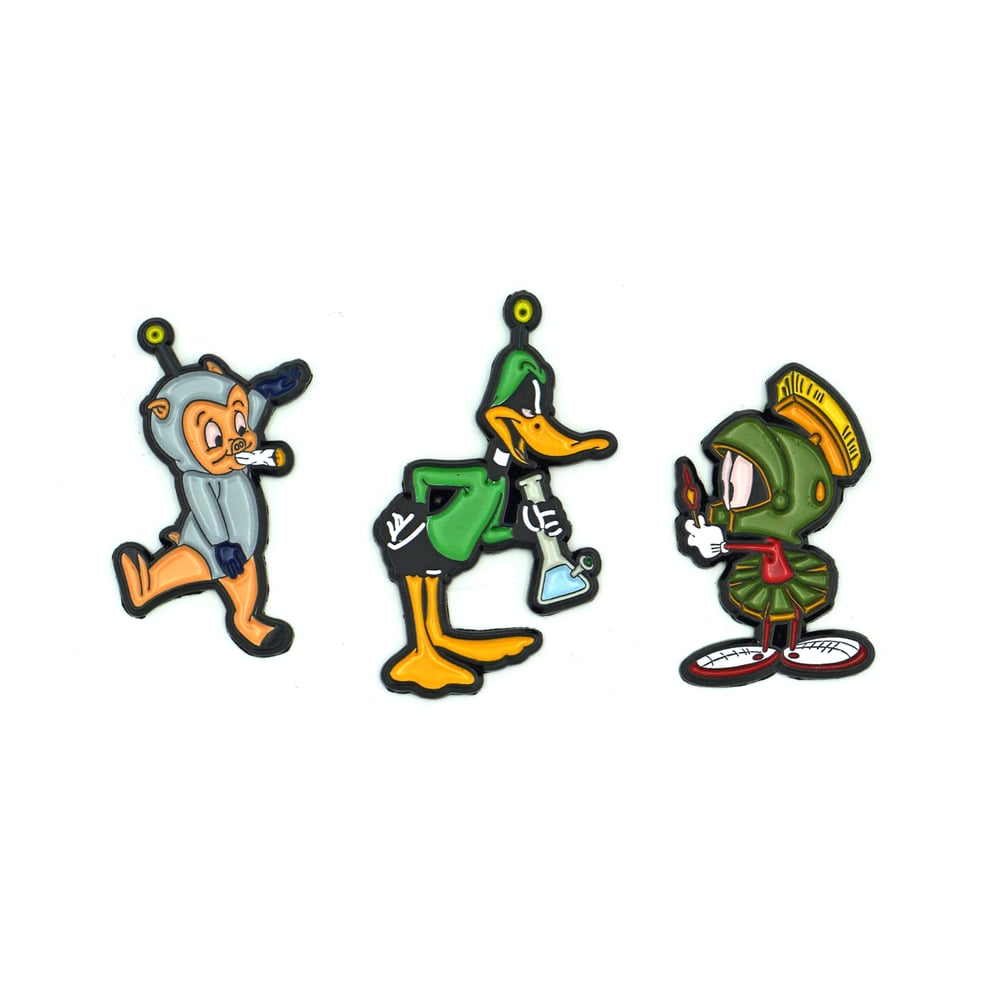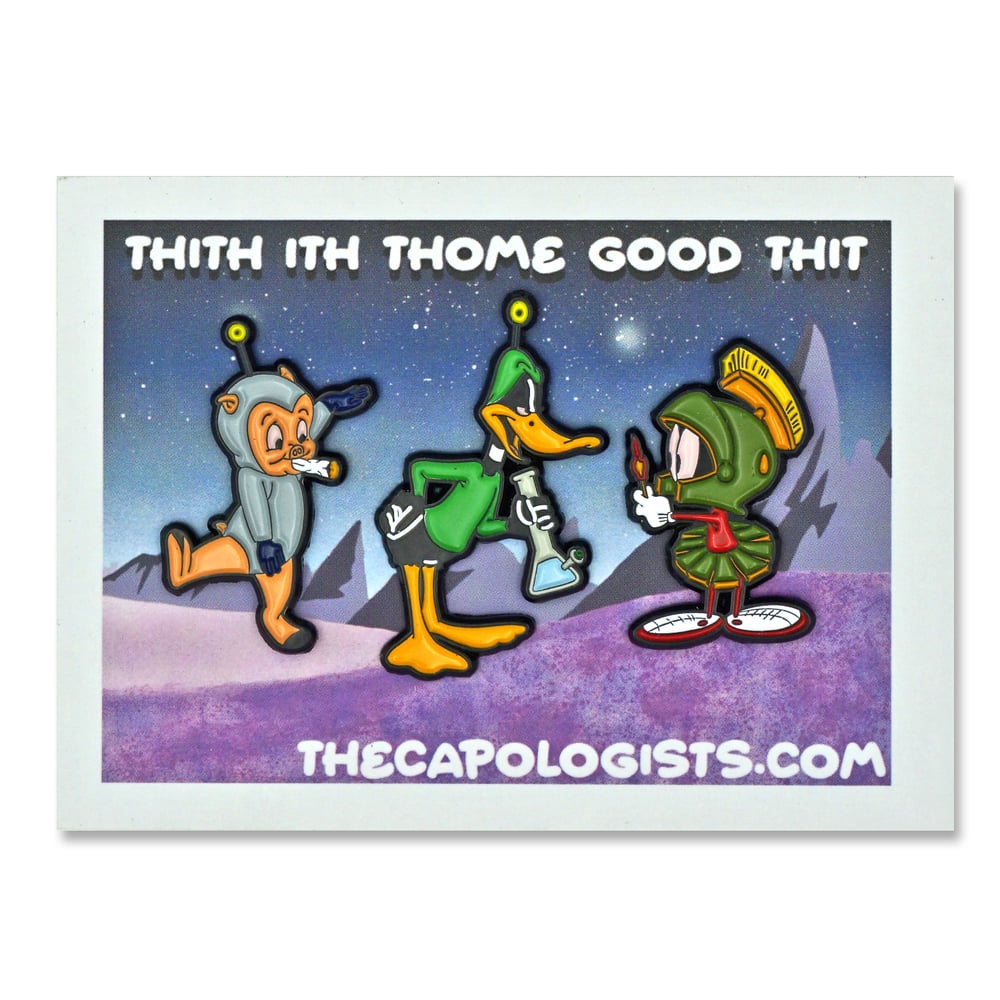 Duck Dodgers and his faithful Space Cadet sidekick have landed on Mars and the Martian welcomed them with "Thome Good Thit!"
This 3-pin set comes with Daffy, Porky and Marvin.
The pins range in sizes from 1 to 1.25 inches tall with a black metal finish.