NEW Pennywise enamel pin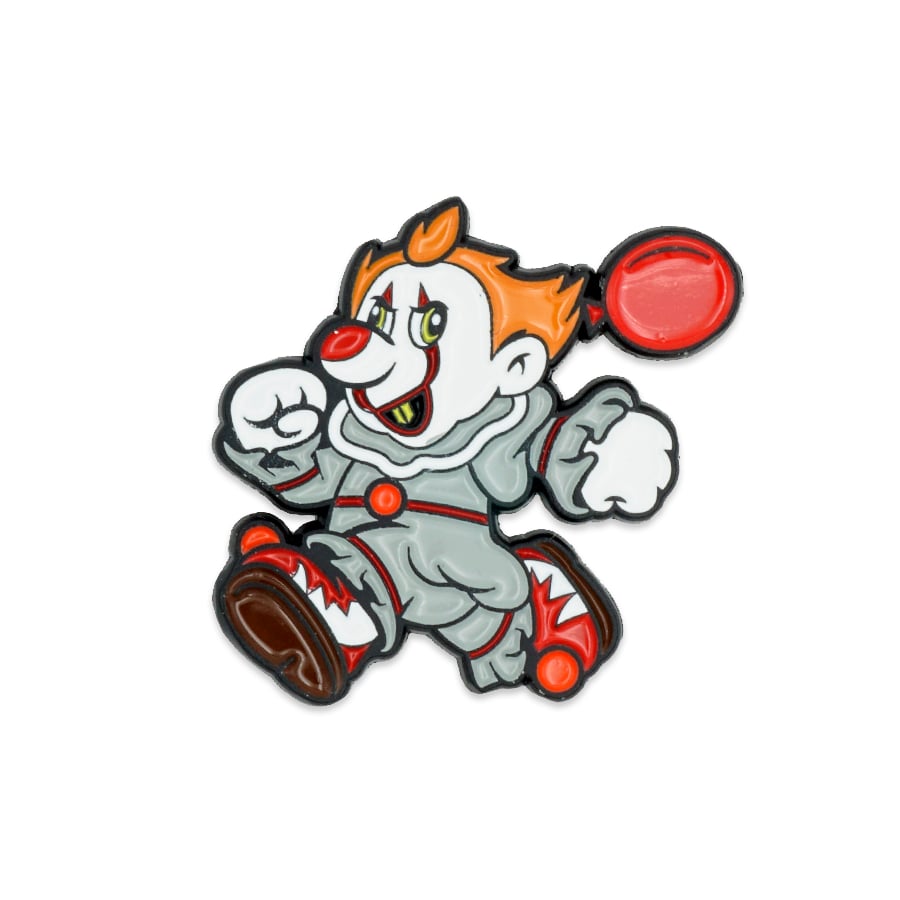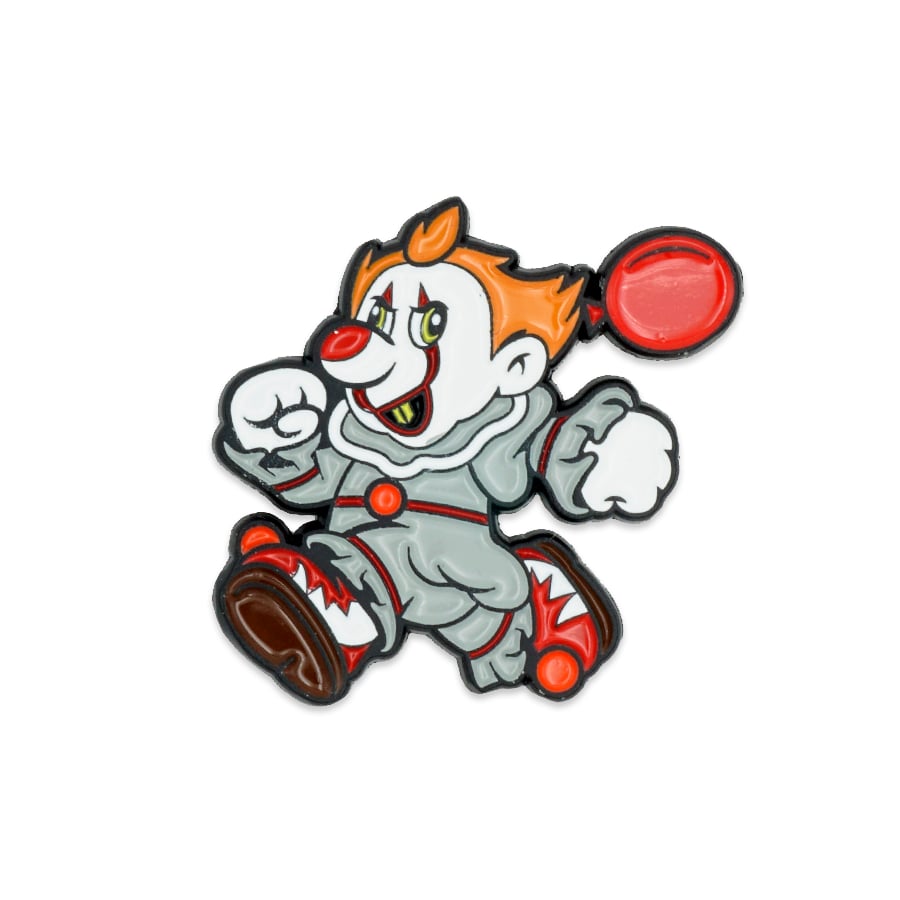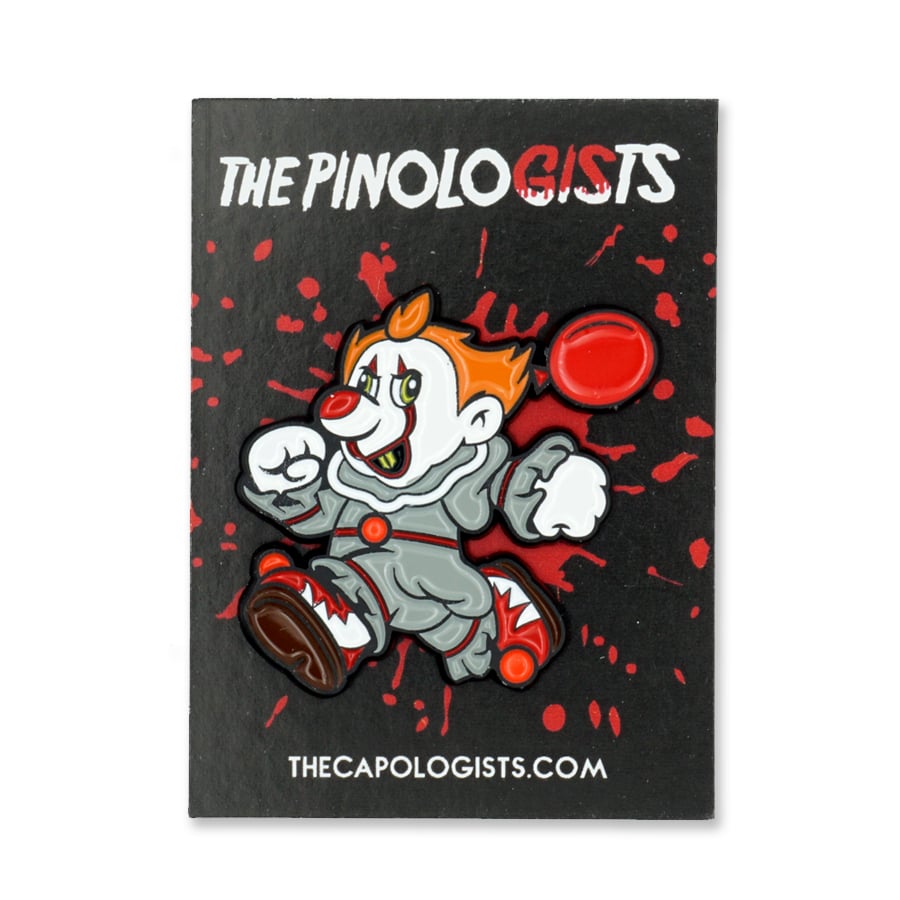 Pennywise the clown with his crazy eyes and red balloon are coming for you! This enamel pin is a mashup of Mario x Pennywise (new version).
This soft enamel pin is 1.5 inches tall with a black metal finish.
Note pre-ordered items do not ship separately. Make sure to buy non-preorder items separately, to avoid delayed shipment.