Ellie's Stand Out Pin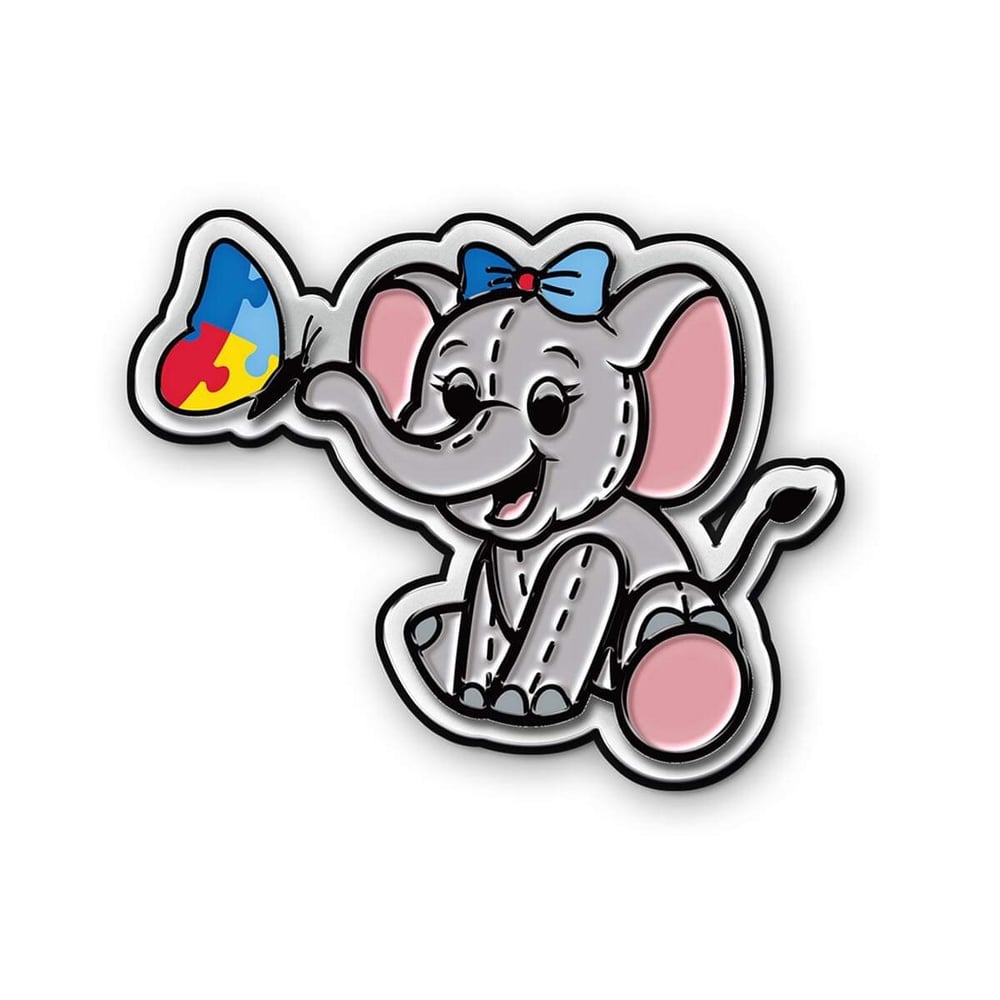 Ellie wanted another hat, so we obliged. Since she already has her bear cap, we went with her elephant stuffy this time. A portion of the proceeds will be donated to Autism charities.
This soft enamel pin is 1.25 inches tall with a black metal finish.