Reaper Rod Shifting Arm Action Pin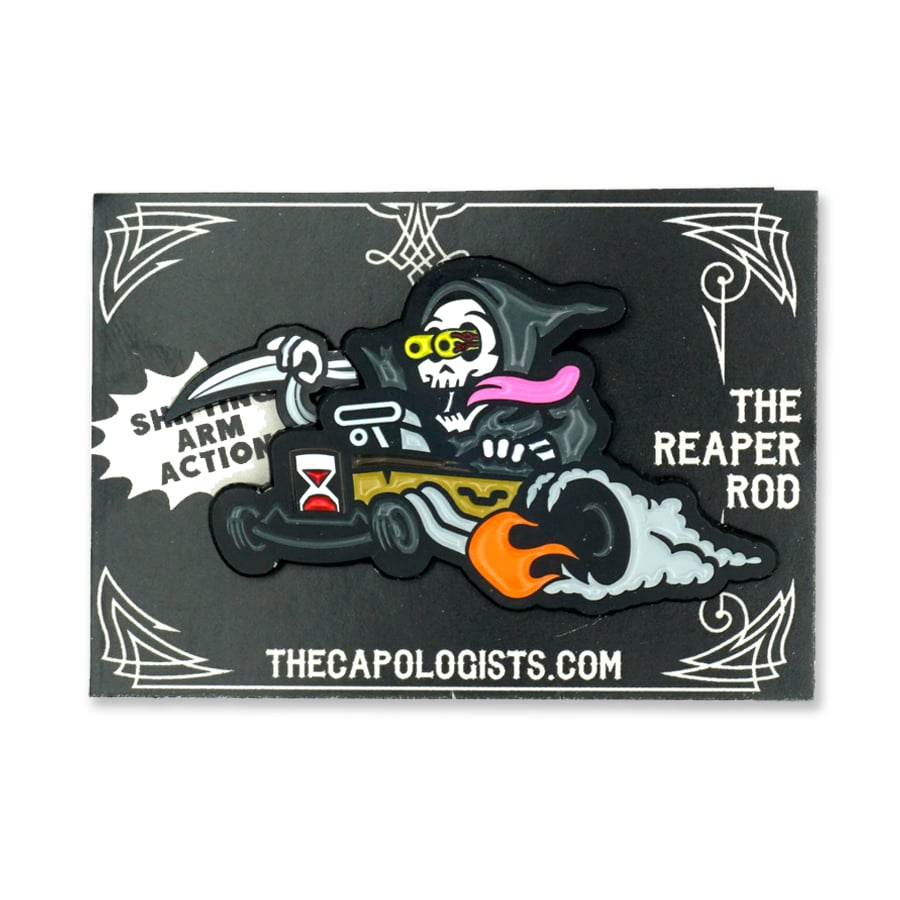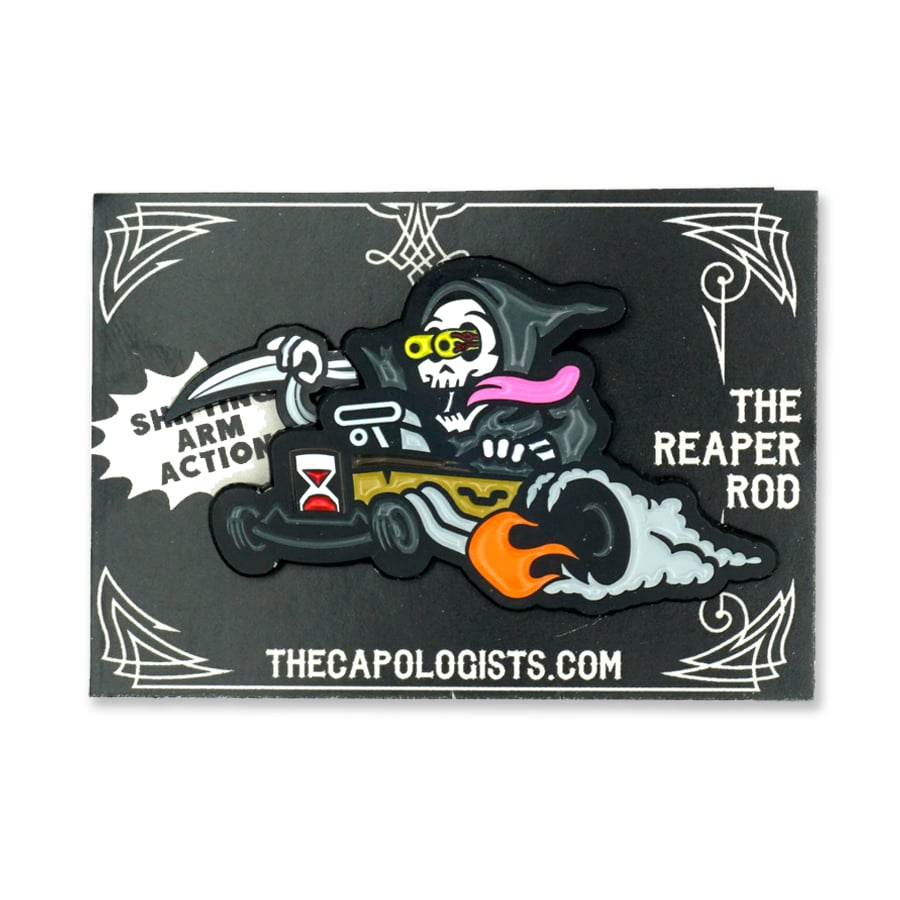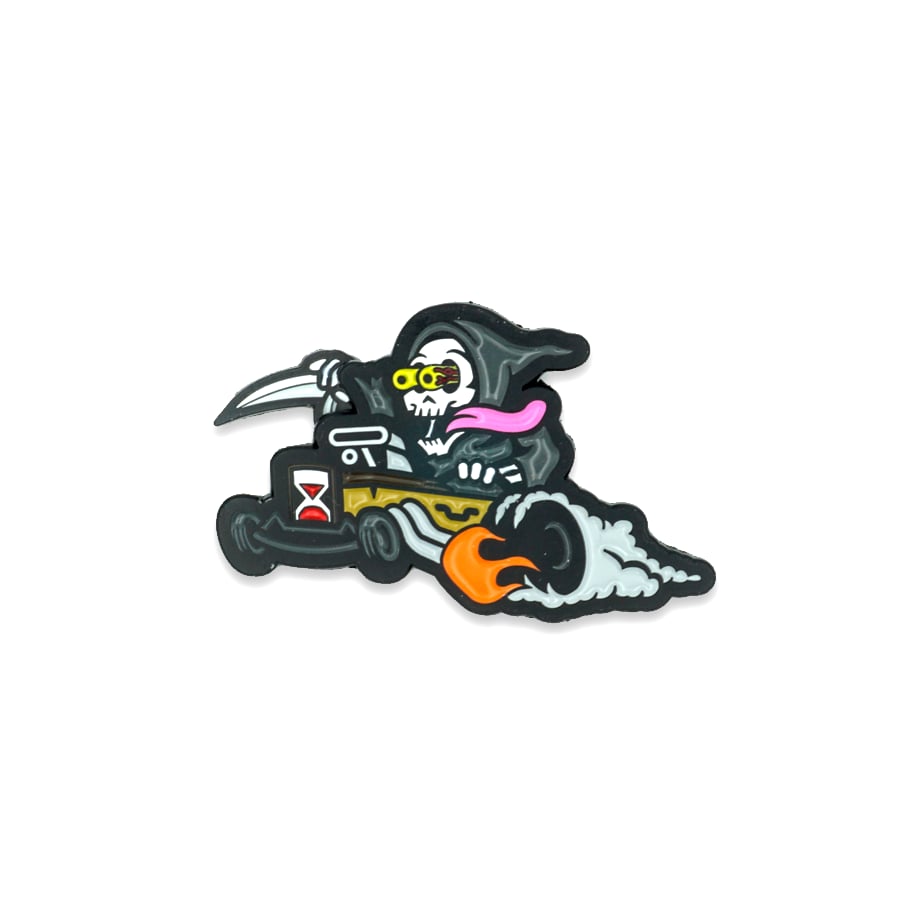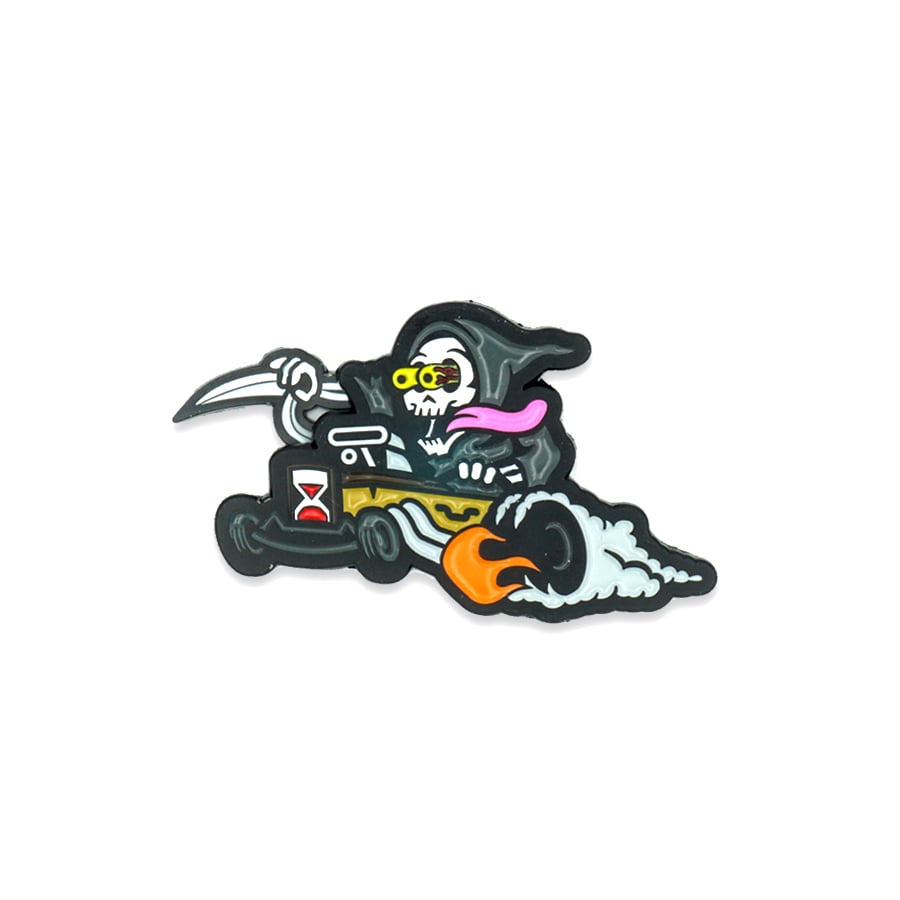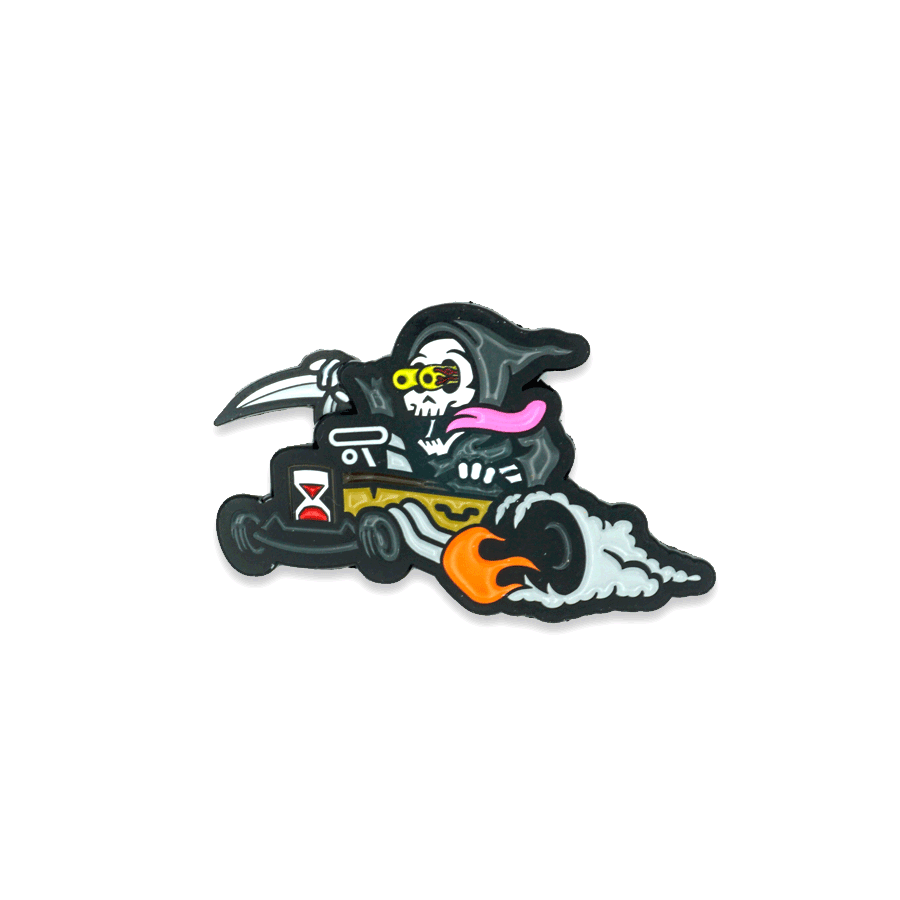 Just when you thought it was safe to look out your window...this guy cruises up to take you for a ride!
This Reaper Rod will be shifting his way to your house soon! This enamel pin features a "sliding action" so you and The Reaper can kick it into high gear!
This soft enamel pin is 1.5 inches tall with a black metal finish.