Escaping the Pit Special Edition enamel pin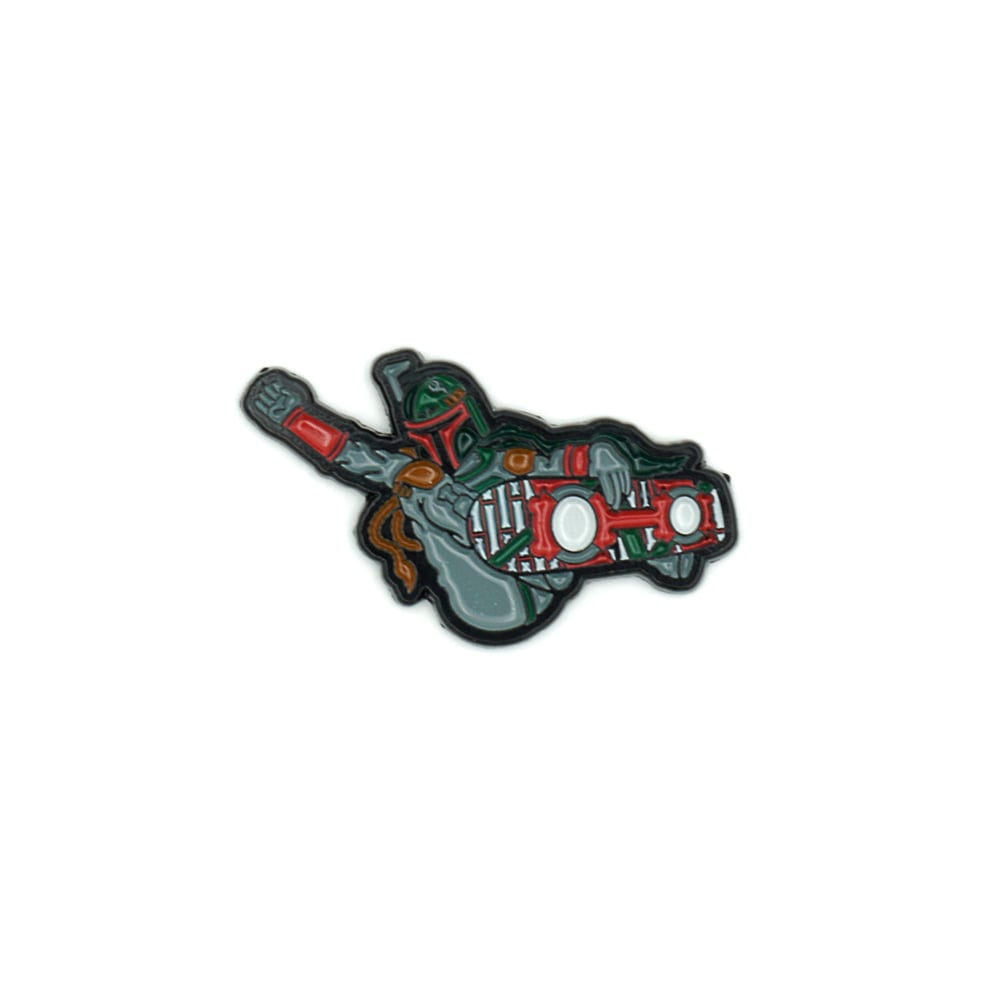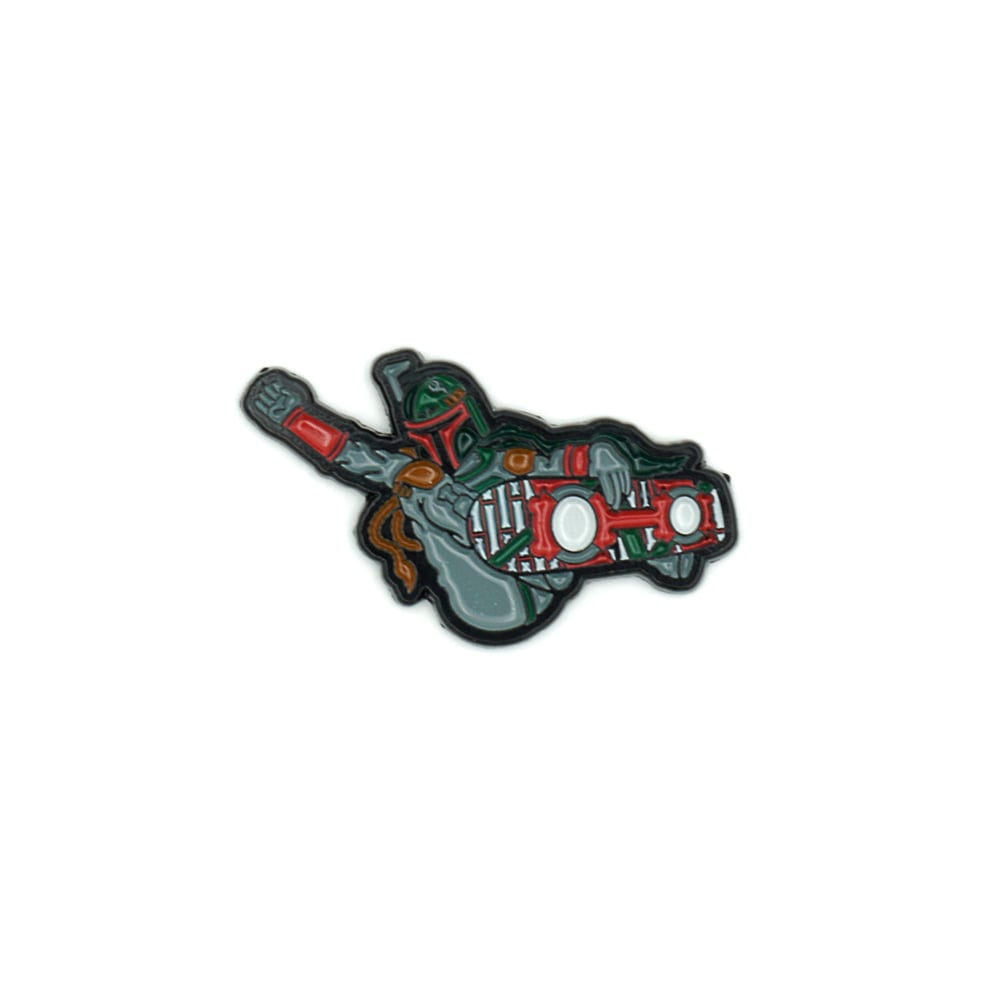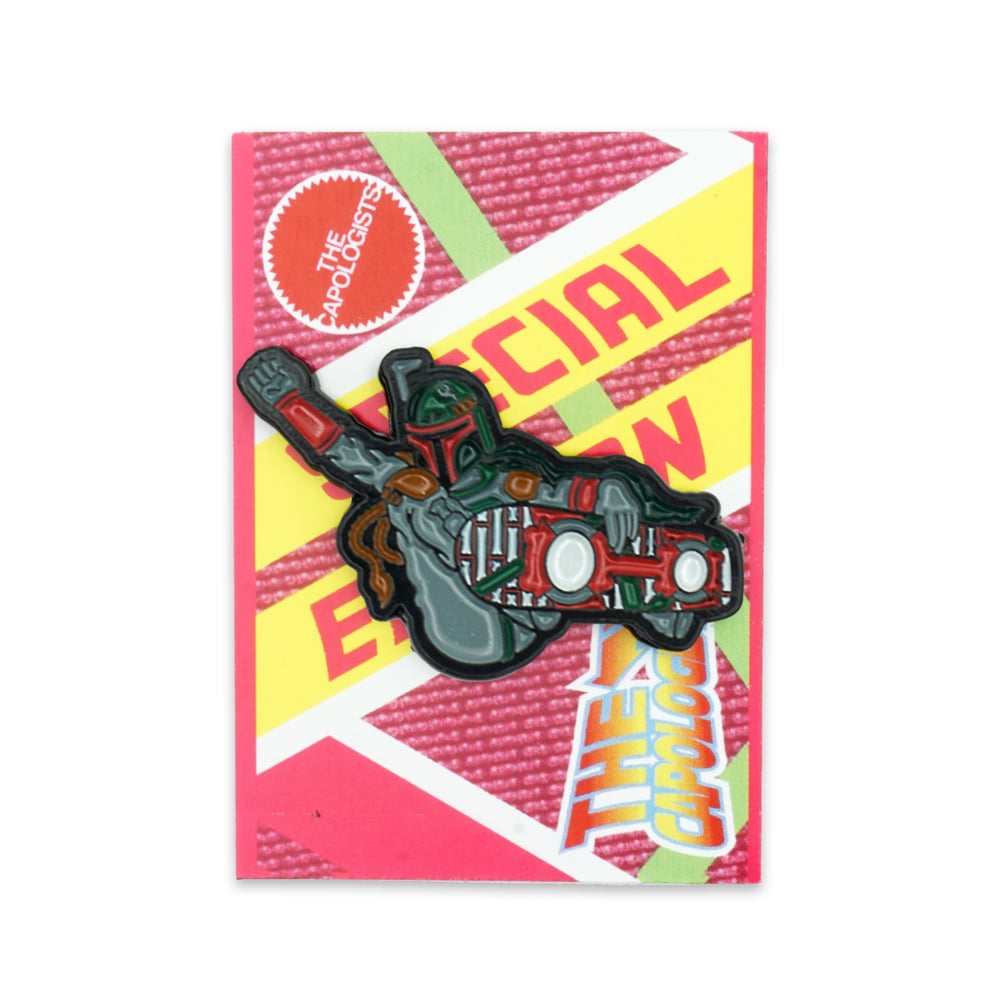 When Biff stole the DeLorean, he accidentally traveled to another galaxy and ran into this guy, trading him Marty's hover board for a blaster. How do you think he escaped the Pit?
This soft enamel pin is 1.5 inches wide x 1 inch tall with a black metal finish.