Peeking Reaper enamel pin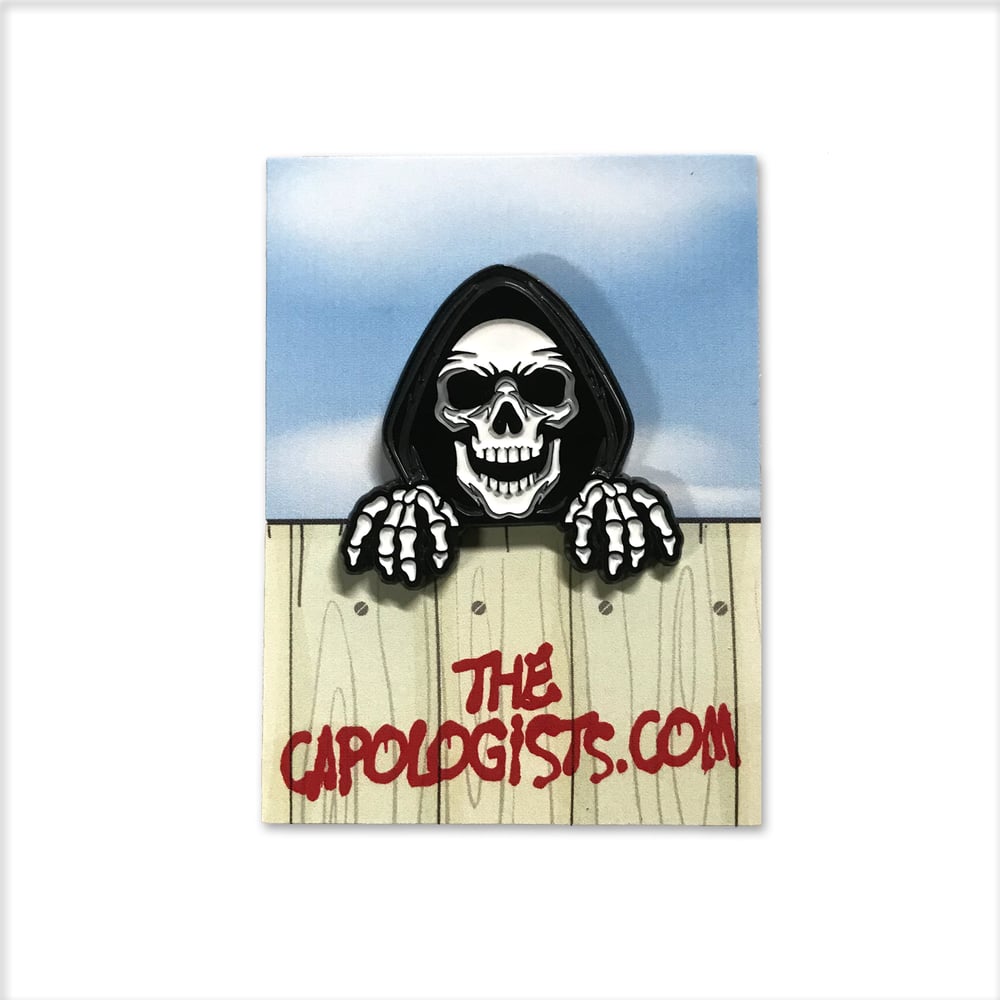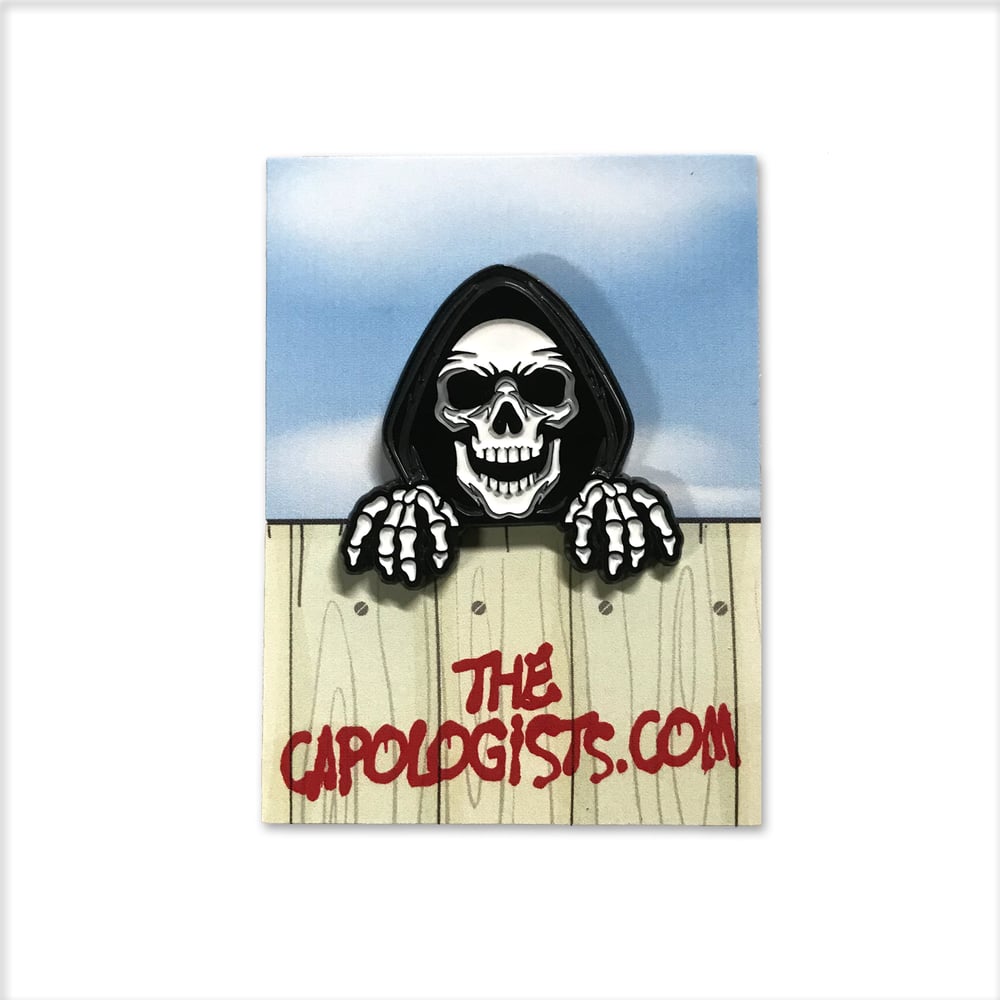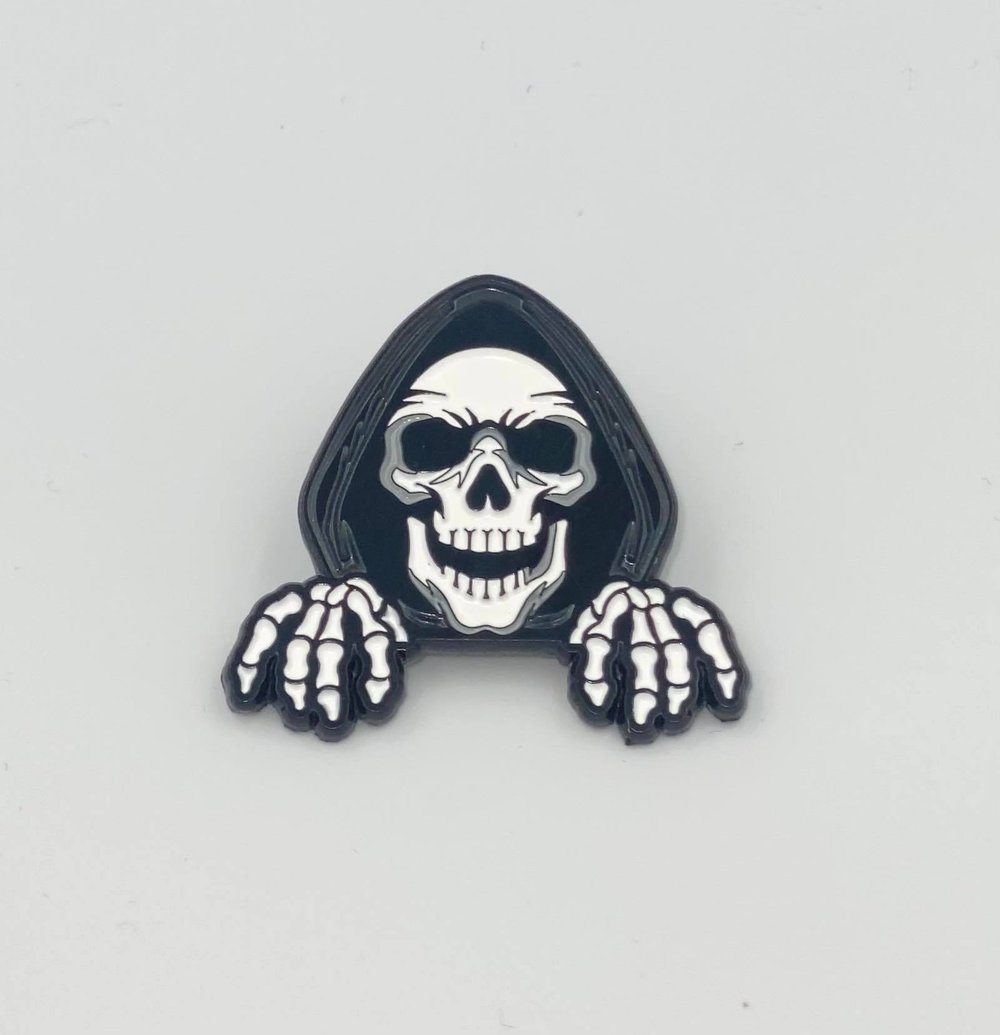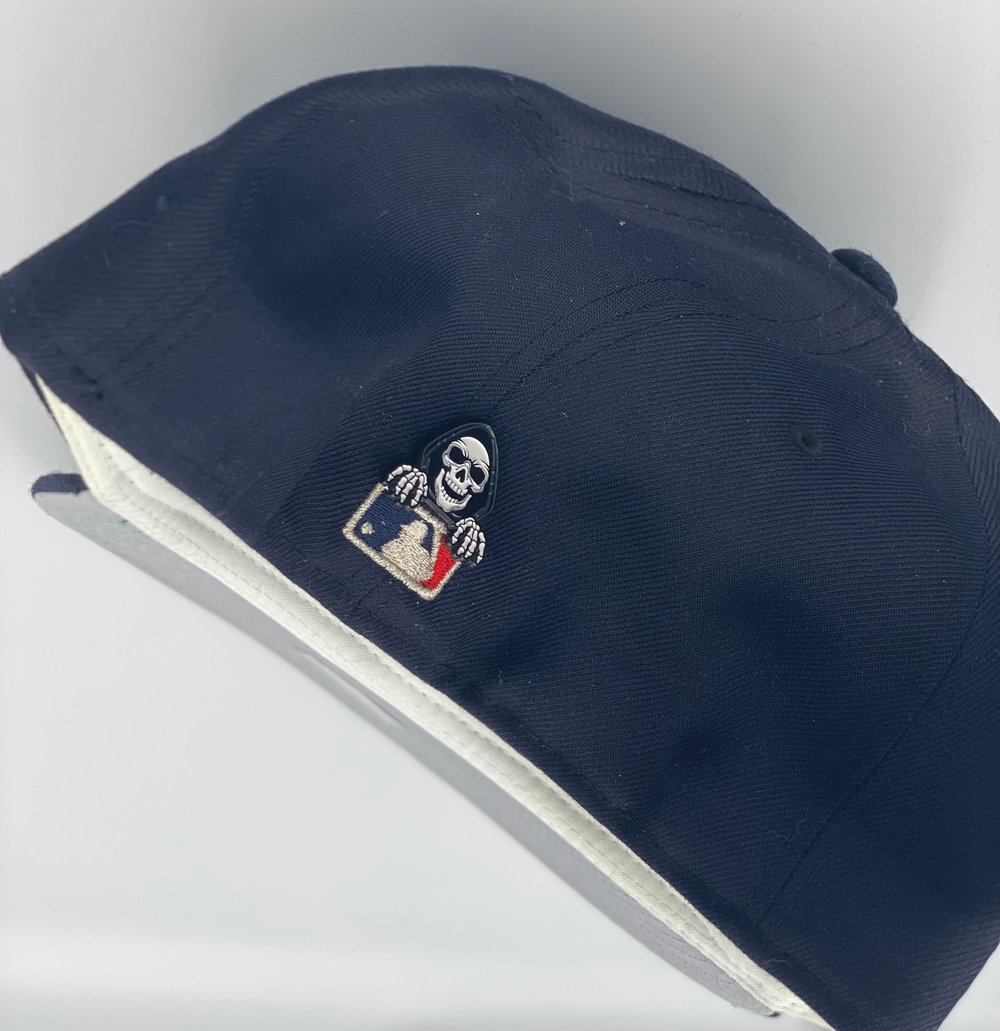 He's creeping up on you...peeking over the fence to see what you're doing. Throw this guy on the edges of your cap logos or side patches, that way you can keep your eye on him!
This soft enamel pin is 1.25 inches tall with a black metal finish.