The Reaper Rod 59FIFTY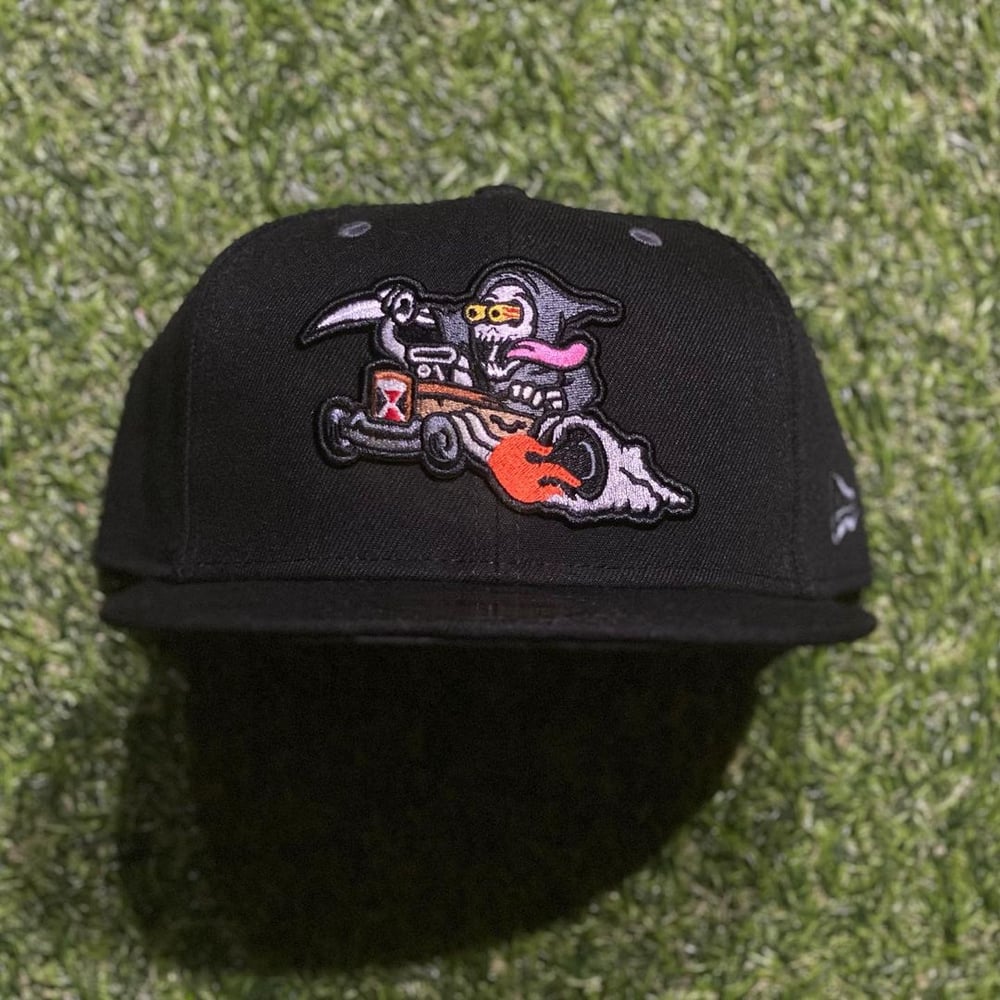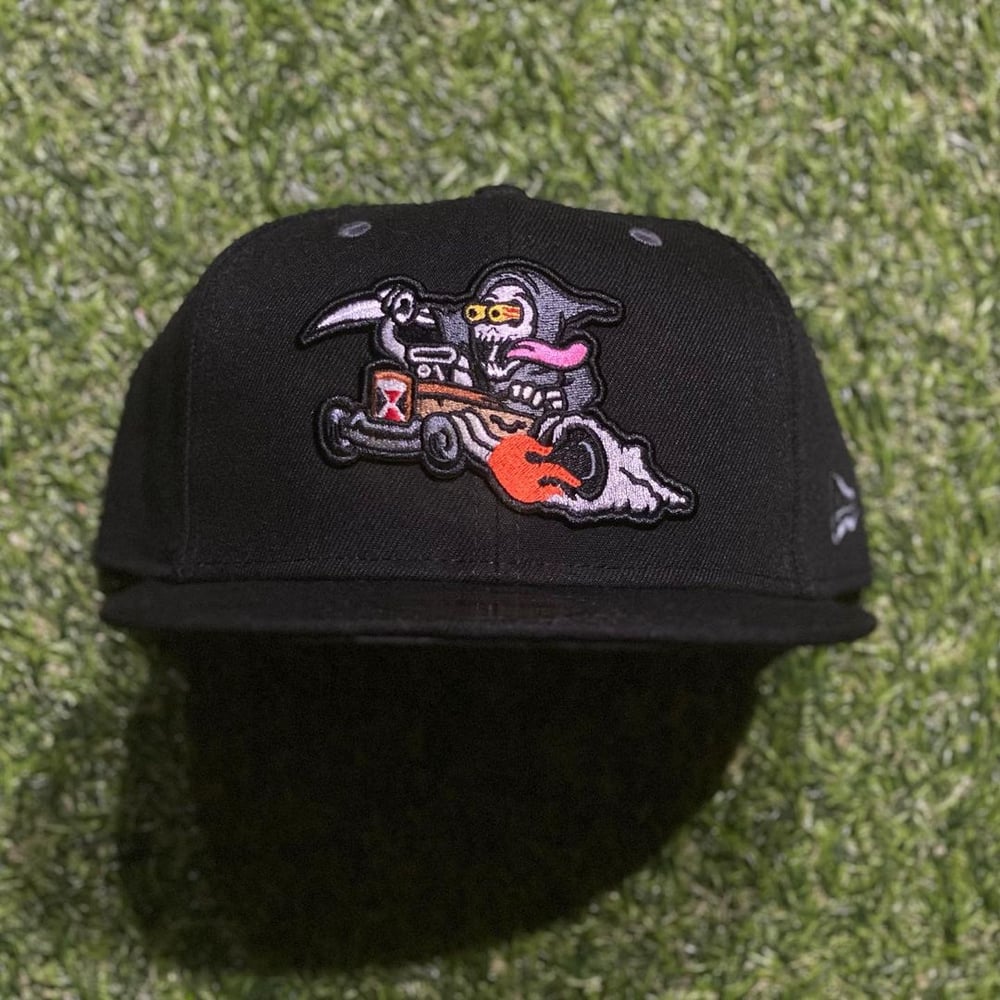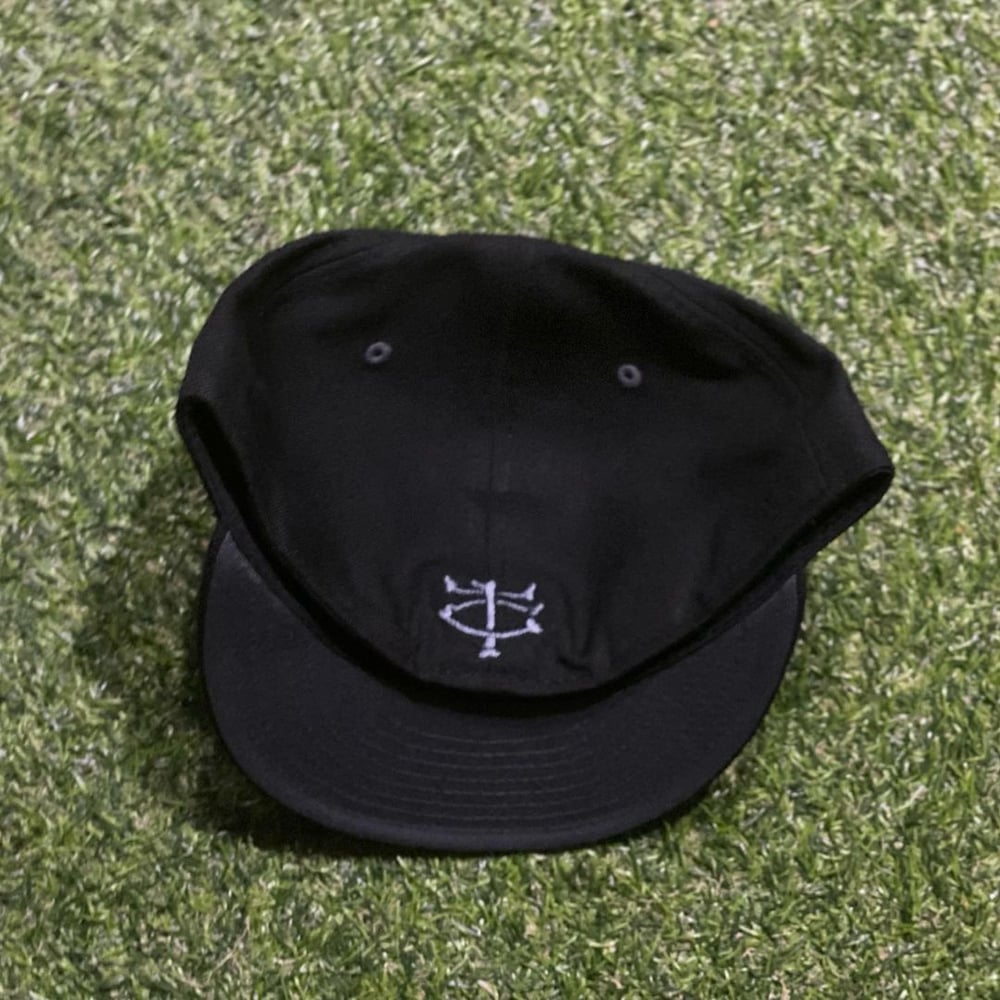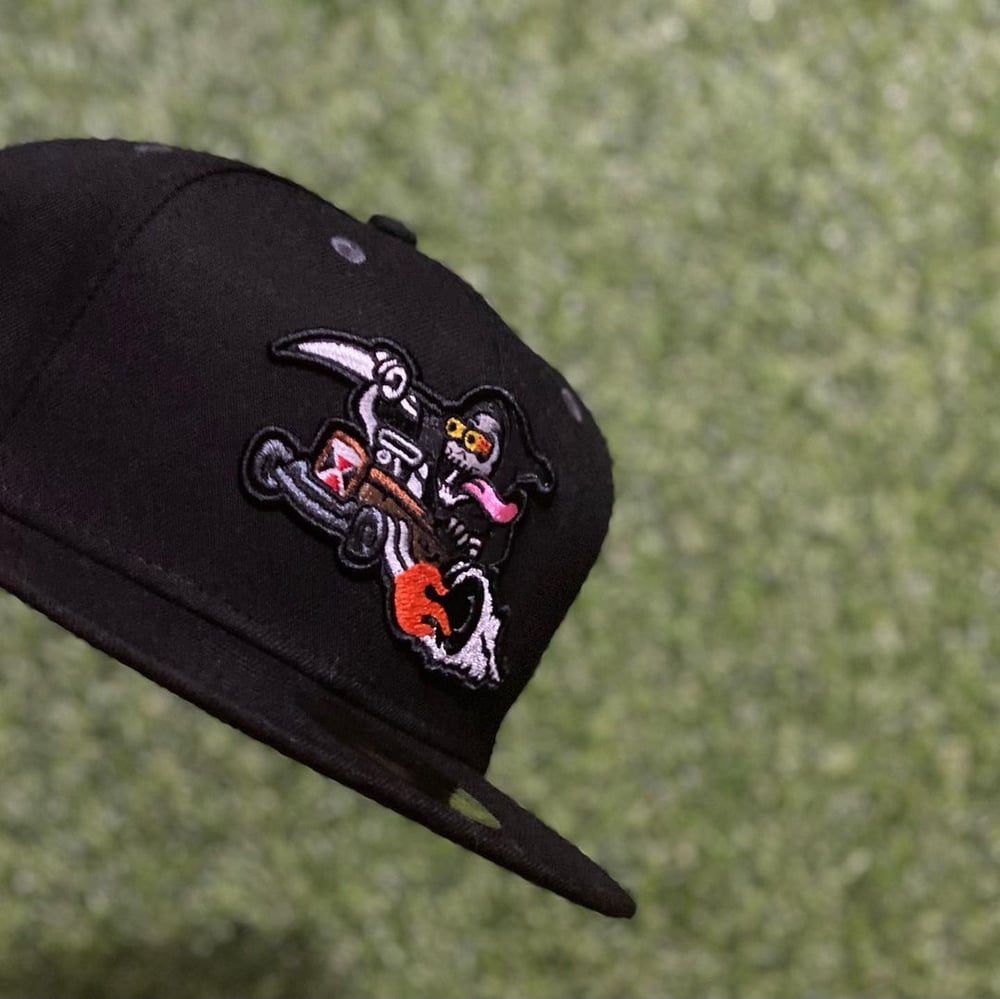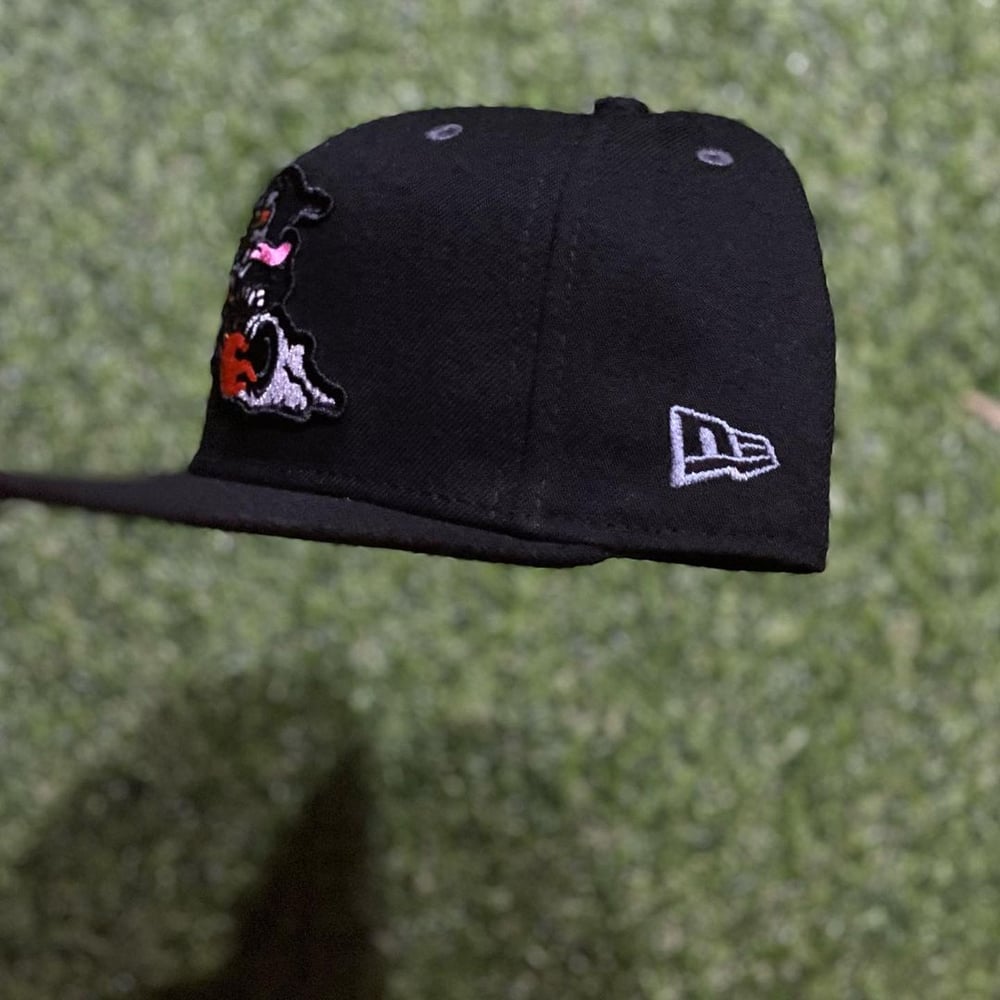 Up to now, you've done your best to outrun The Reaper, but he has built himself a hot rod, out of your coffin! According to his hourglass, time is running out and soon he will be stopping by to take you for a cruise!
Crown: Black / Button: Black / Under: Graphite / Eyelets: Graphite
Final colors might vary from screen slightly.
READY TO SHIP