Fudog "The City" 59FIFTY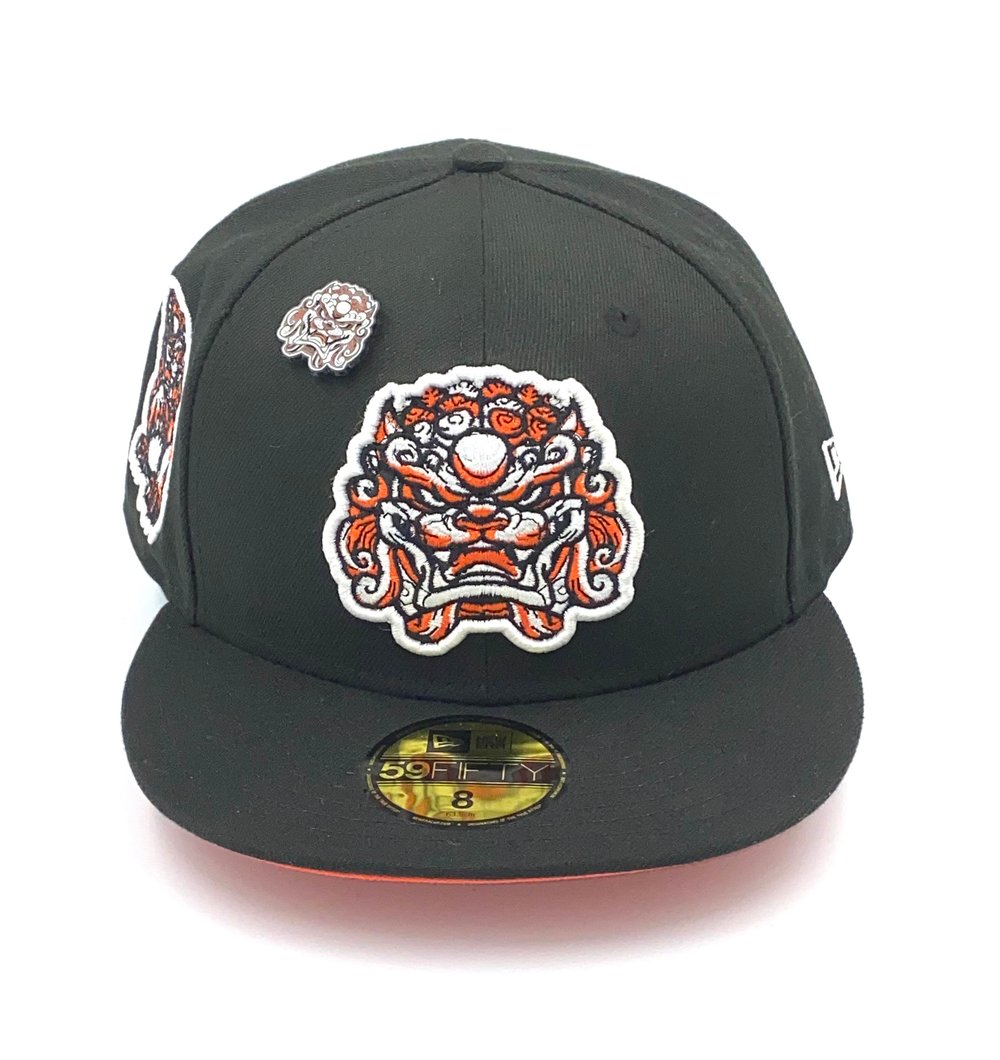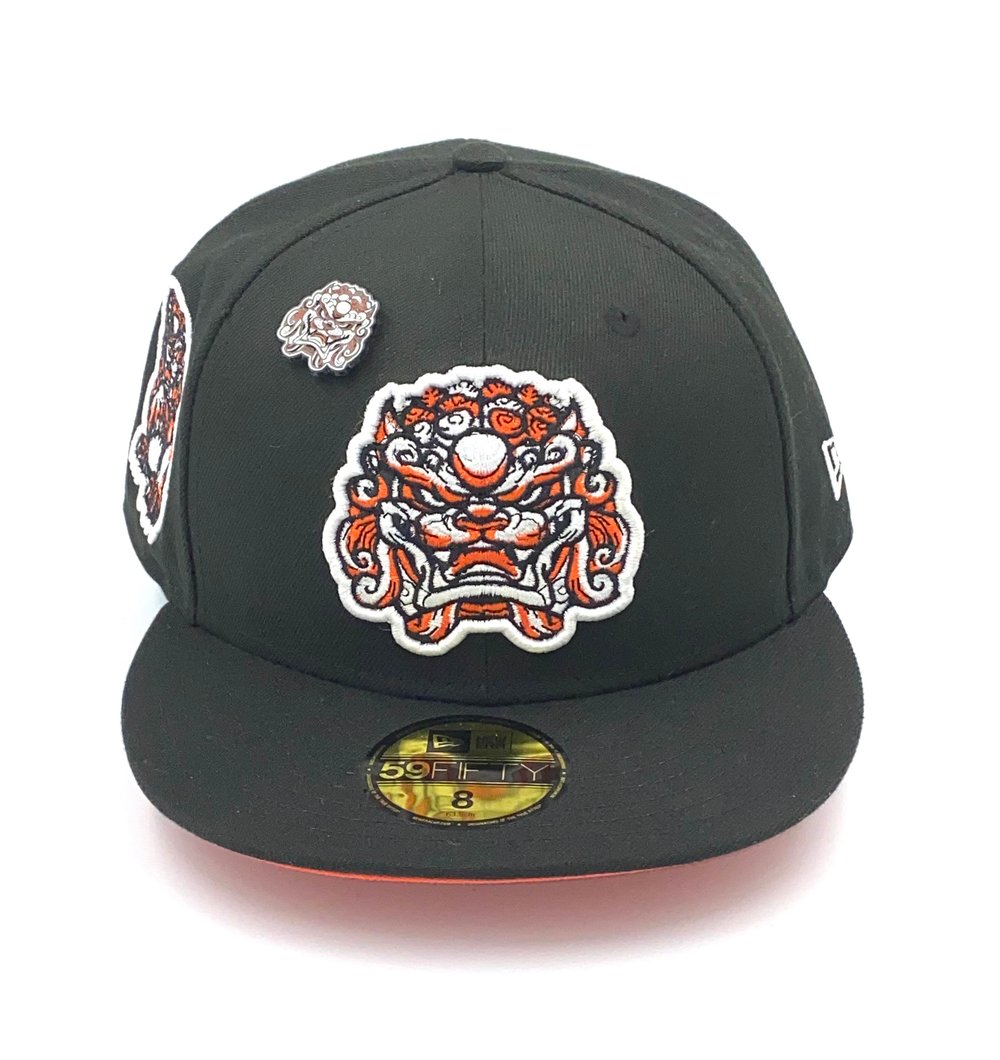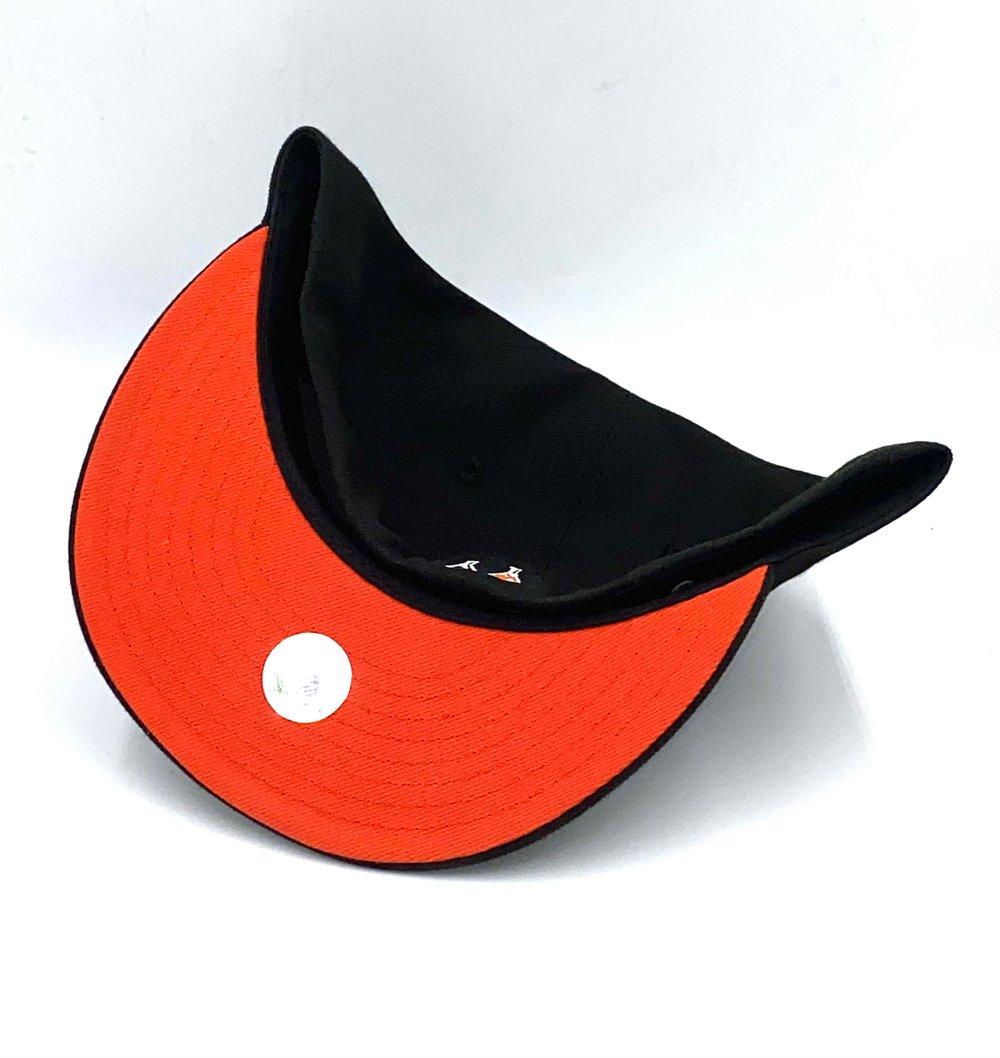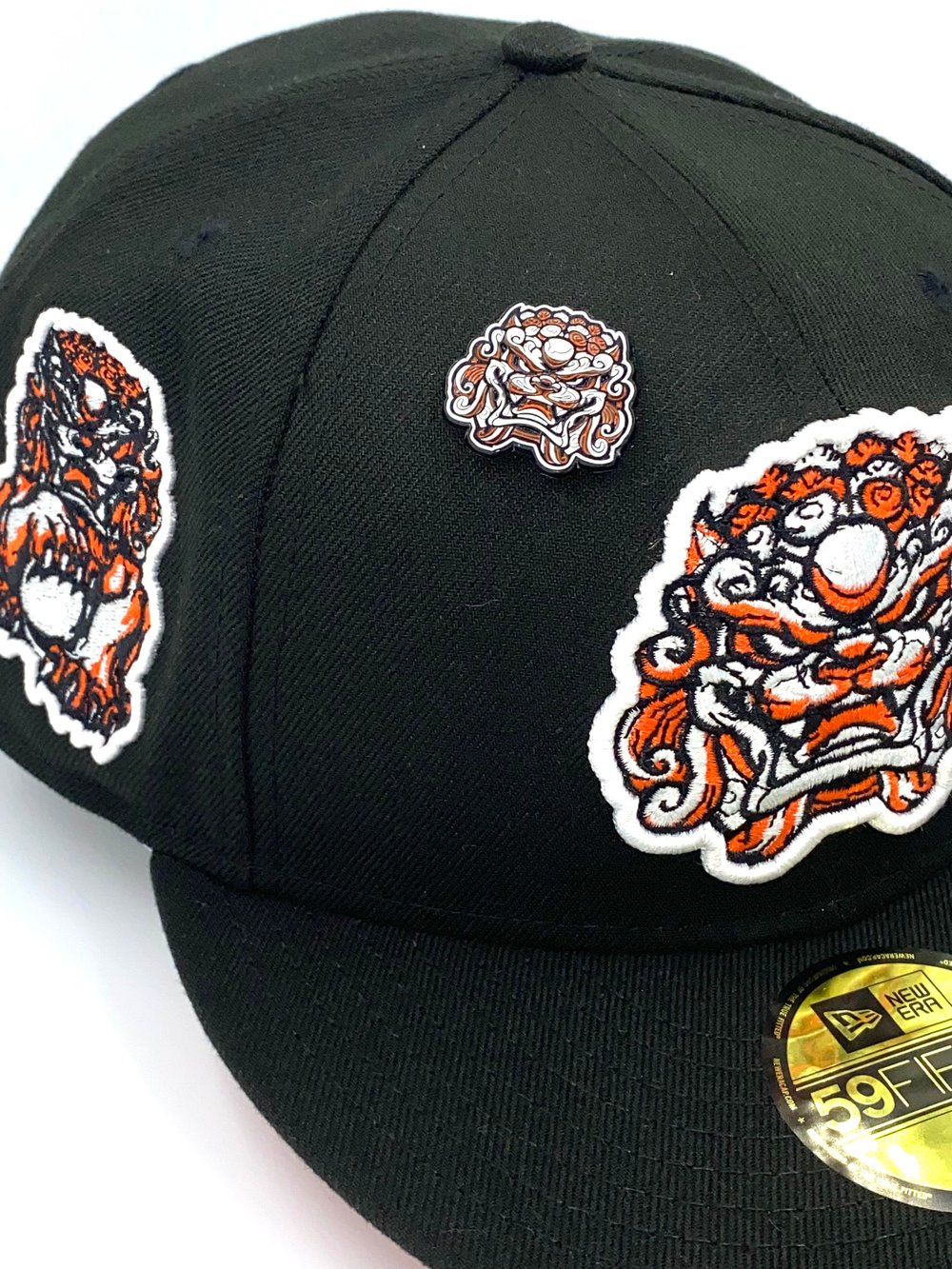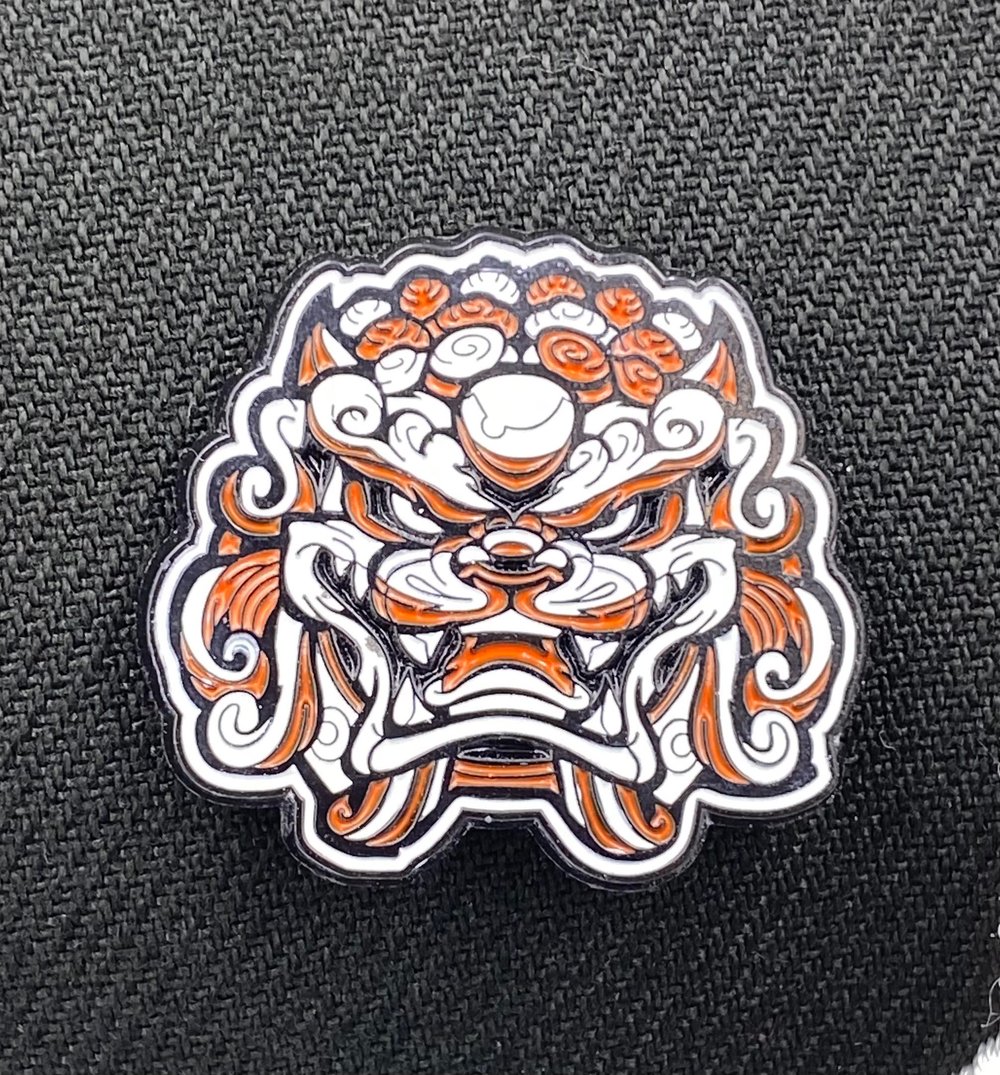 Step up your cap game with the timeless allure of the Fudog 59FIFTY Cap, proudly brought to you by The Capologists. This iconic design makes a triumphant return, now in a sleek black crown adorned with an irresistible blend of orange and white front and side logos. Prepare to make a bold statement wherever you go.
Crafted to perfection, the Fudog 59FIFTY Cap showcases meticulous attention to detail. The contrasting orange undervisor not only adds a touch of flair but also ensures a distinctive edge that sets this cap apart from the rest. Whether you're out for a casual stroll, hitting the gym, or simply wanting to elevate your fashion game, this cap effortlessly complements your style.
Durability and comfort take center stage with the Fudog 59FIFTY Cap. Carefully constructed with premium materials, this cap guarantees a snug fit that remains comfortable throughout the day. The structured design offers a timeless shape that retains its form, while the breathable fabric ensures a cool and comfortable experience in any setting.
Whether you're a dedicated cap collector or a fashion enthusiast, the Fudog 59FIFTY Cap is a must-have addition to your wardrobe. Embrace the fusion of classic design and modern aesthetics, courtesy of The Capologists. Elevate your look, make a statement, and seize the day with the Fudog 59FIFTY Cap – because style knows no boundaries.
Fudog soft enamel pin included with the purchase of this hat.