Brothers X The Capologists Cappy Torva Trophy Room Skate Deck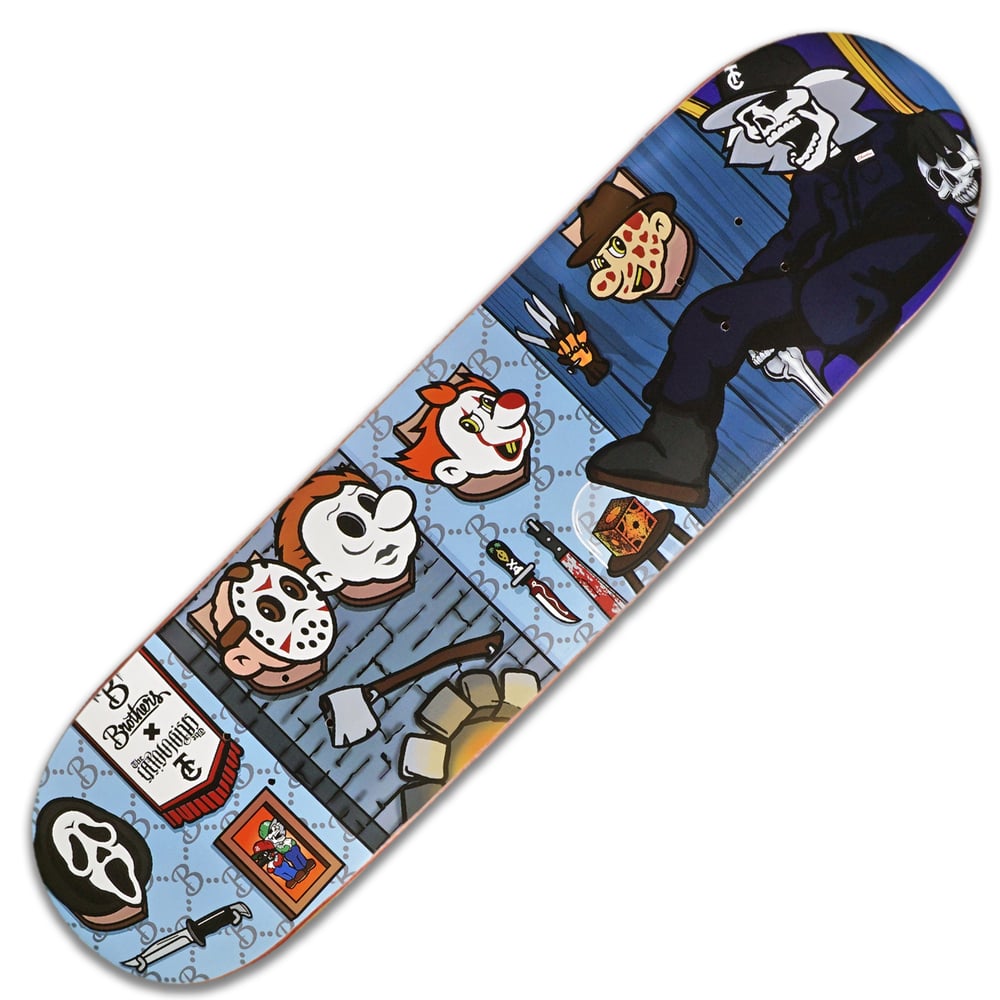 Jefferson George and Charles "Cappy" Torva, the mascots for Brothers Kinetic Systems and The Capologists have joined forces to form the Super Blood Bros. and they're taking on the Classic Movie Killers! This is the official Charles "Cappy" Torva (THE CAPOLOGISTS) Trophy Room skateboard deck!
If you would like your deck signed by the artist, Tony Ross (@Guerillustrator), PLEASE leave a note on your order!