Super Blood Bros. Team Rider Hoodie - BLACK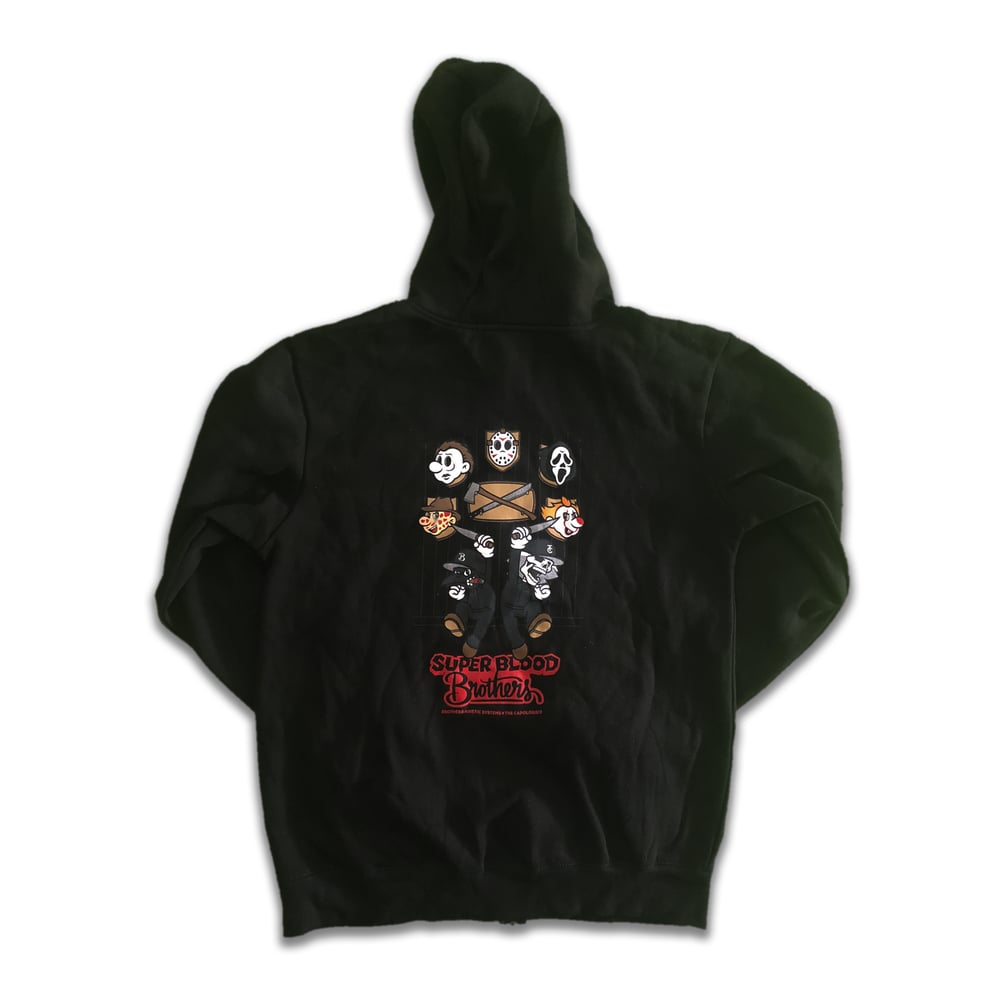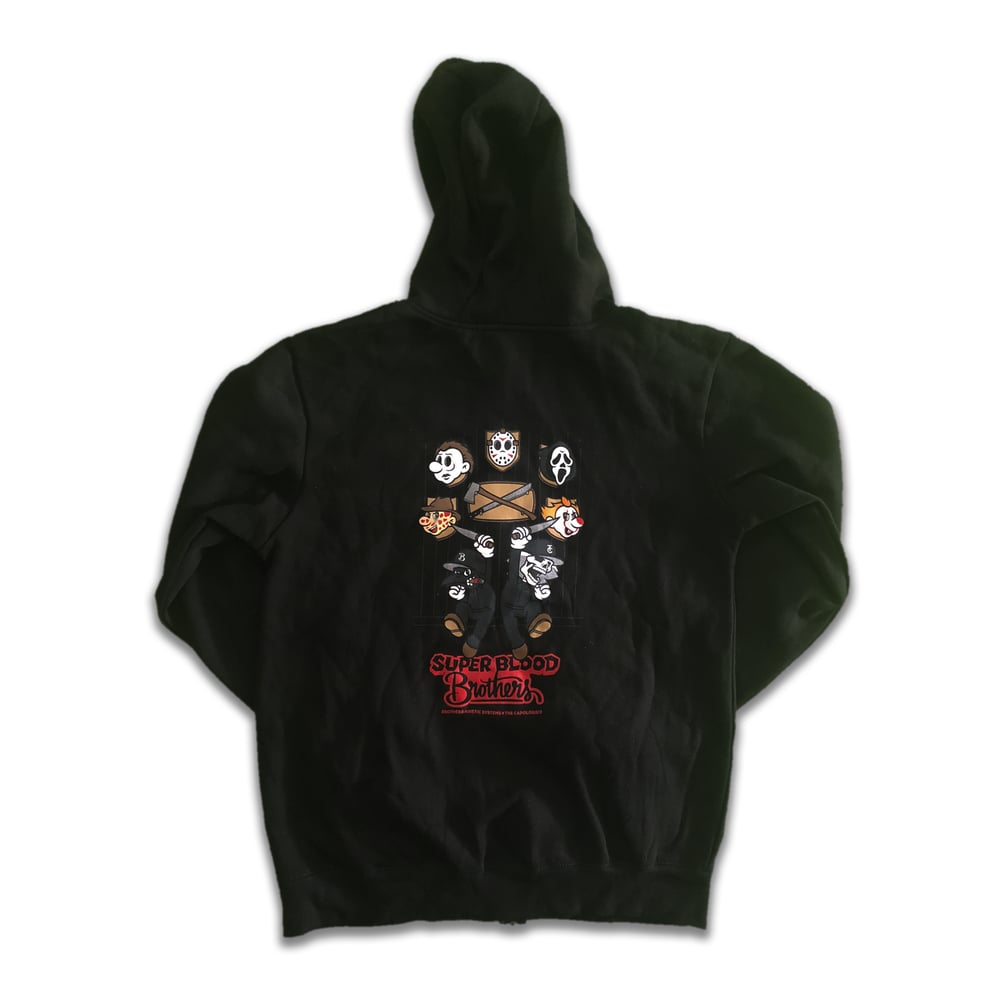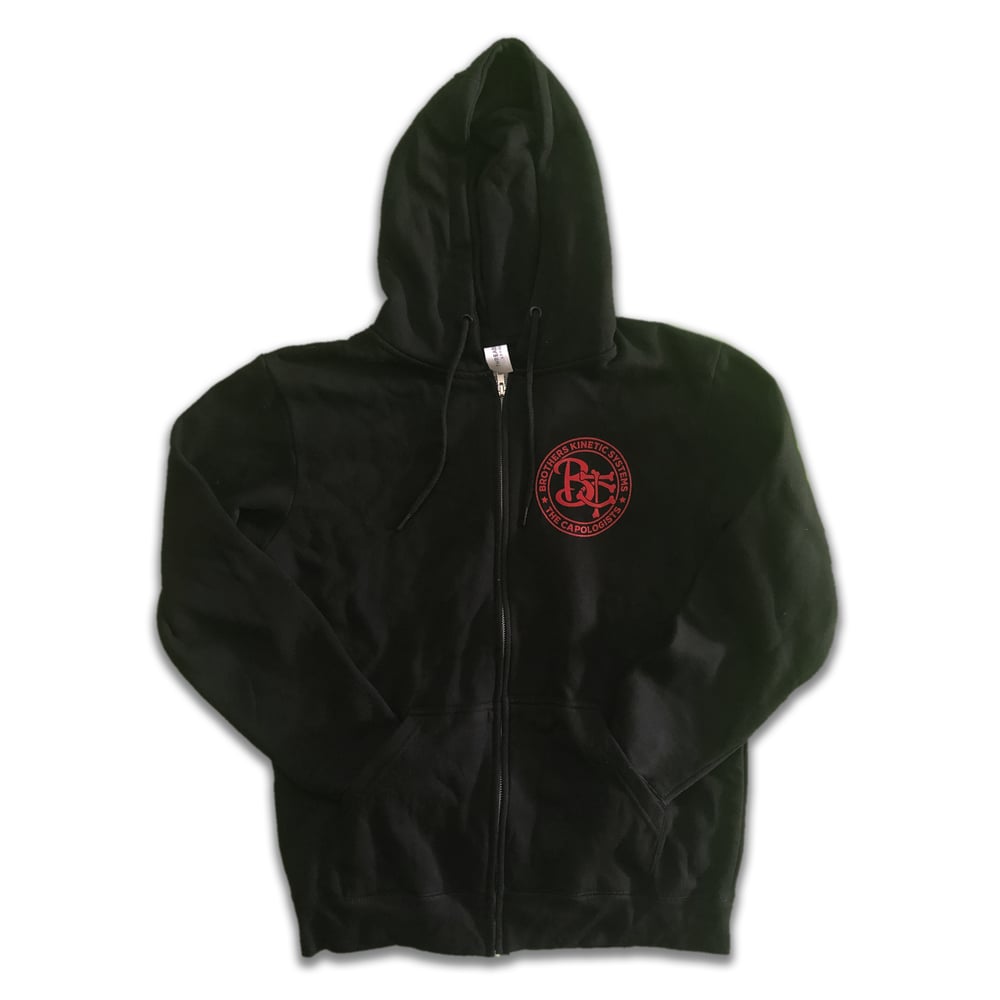 Jefferson George and Charles "Cappy" Torva, the mascots for Brothers Kinetic Systems and The Capologists have joined forces to form the Super Blood Bros. and they're taking on the Classic Movie Killers! This is the official Trophy Room Team Rider shirt!
Has a secret phone pocket!
This hoodie is BLACK