H.O.P. Moonreaper 59FIFTY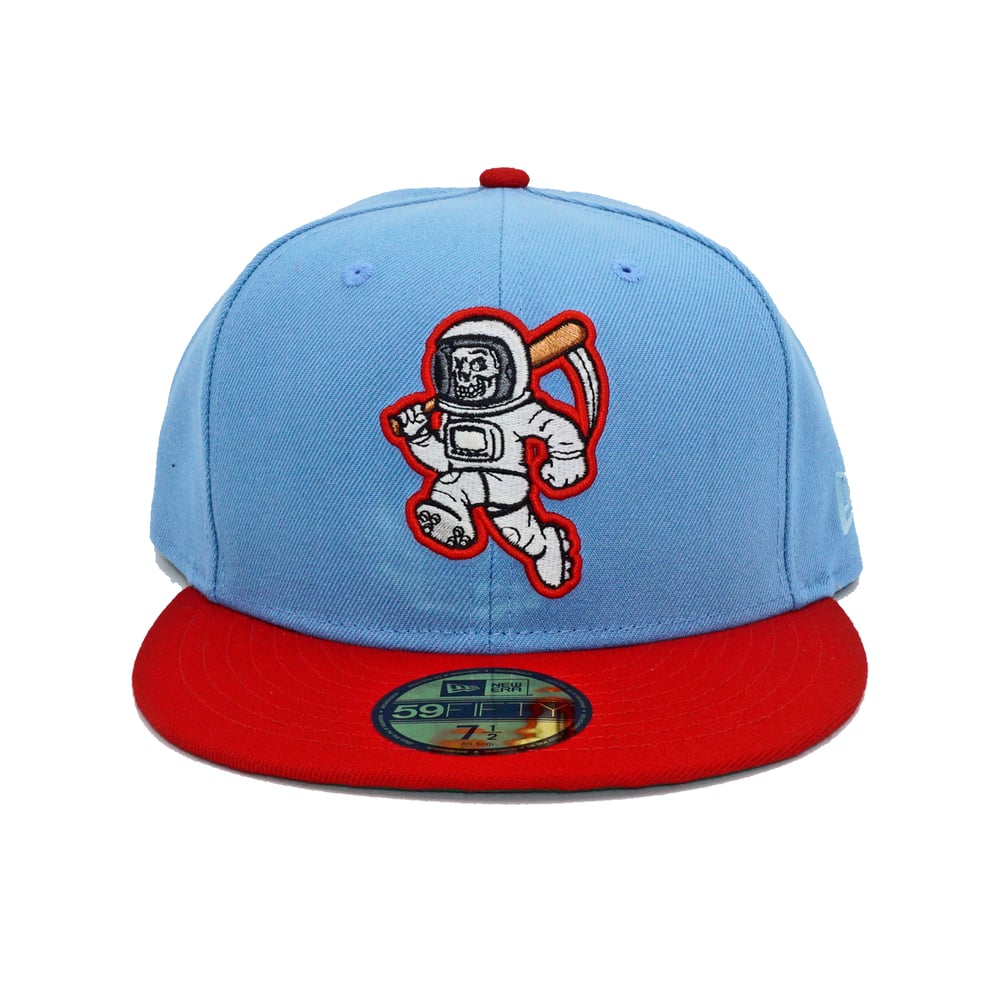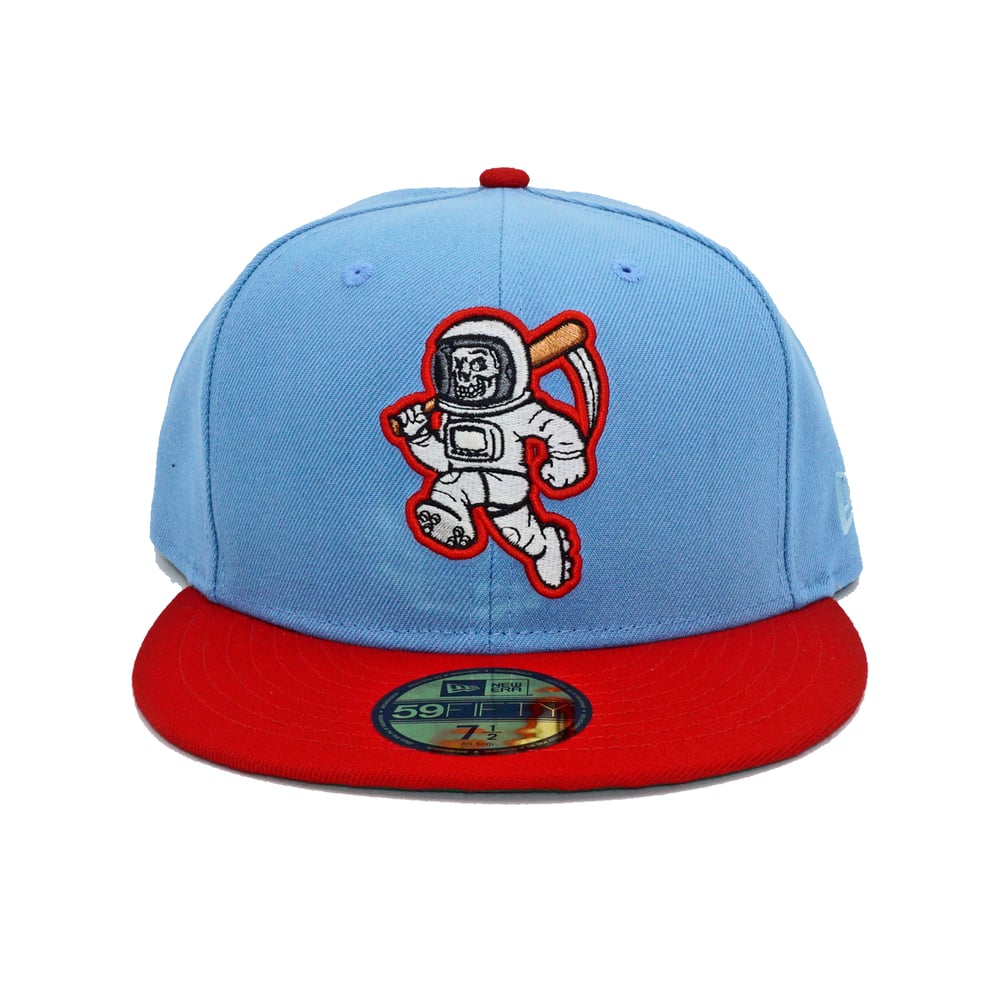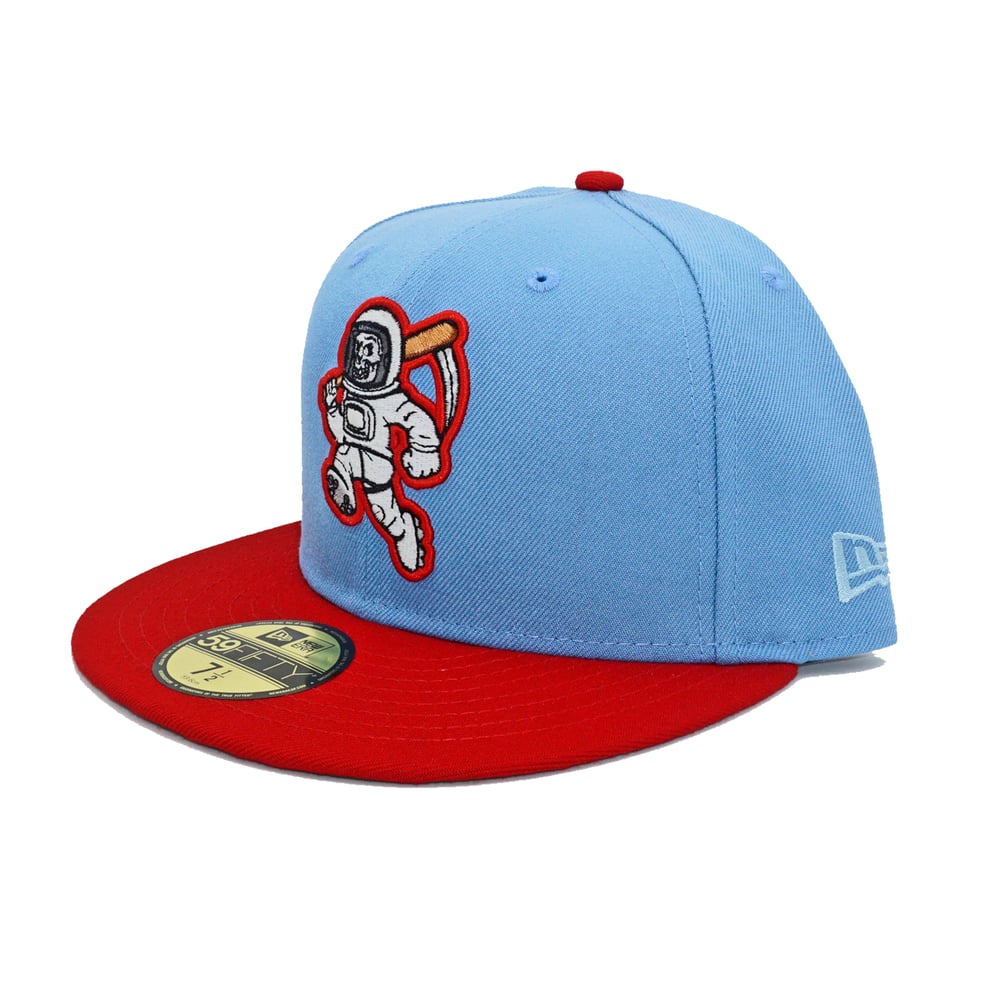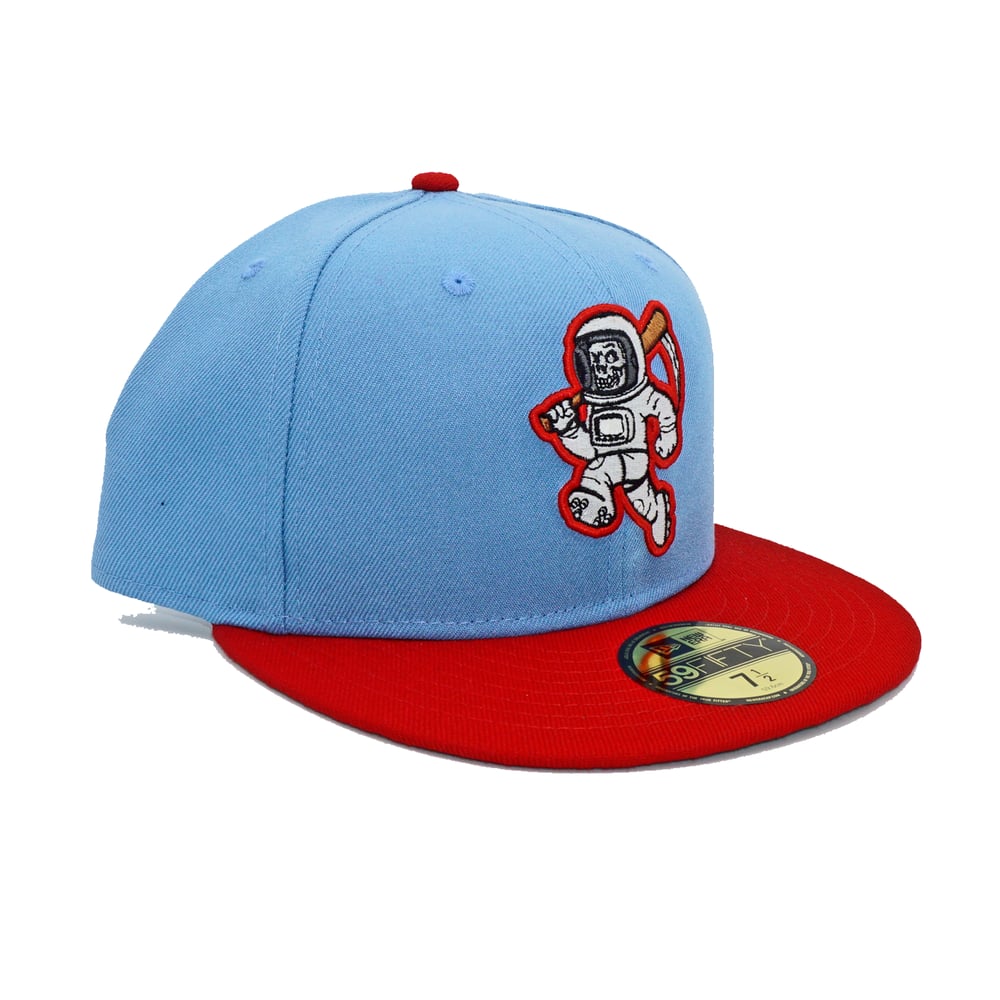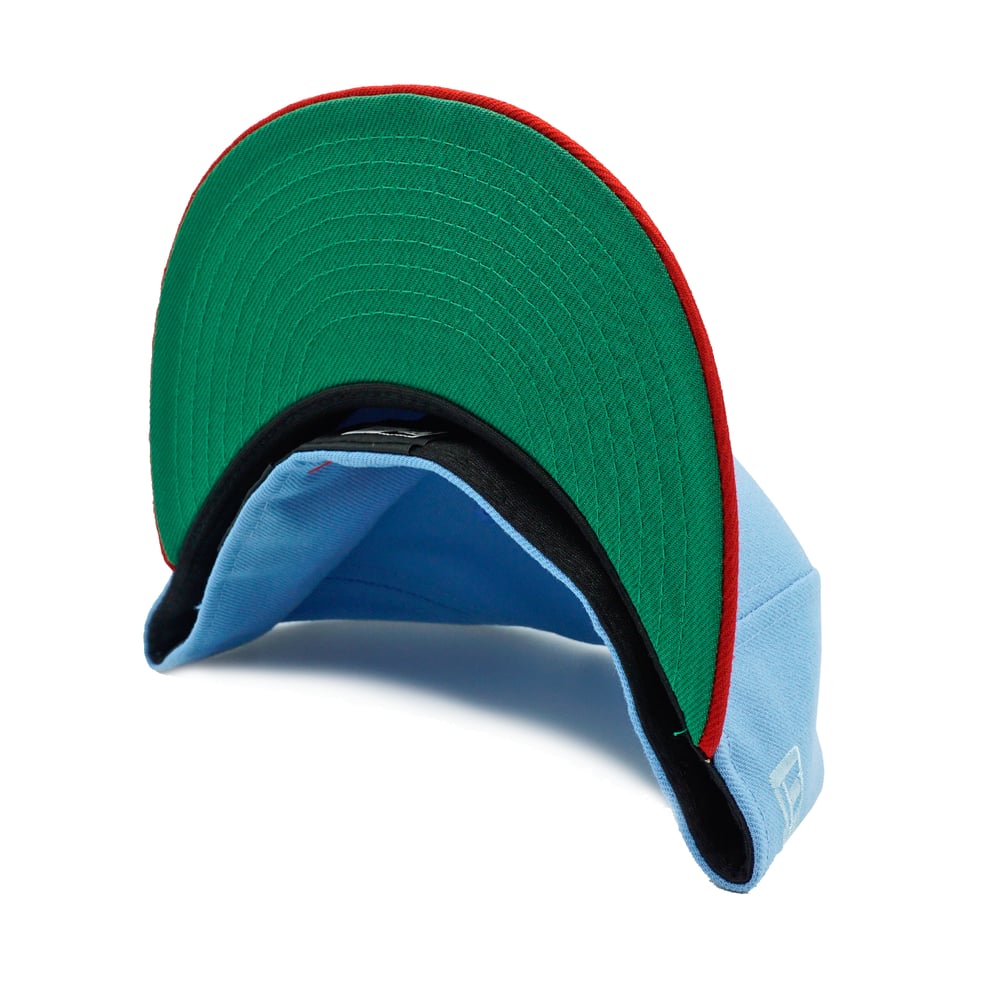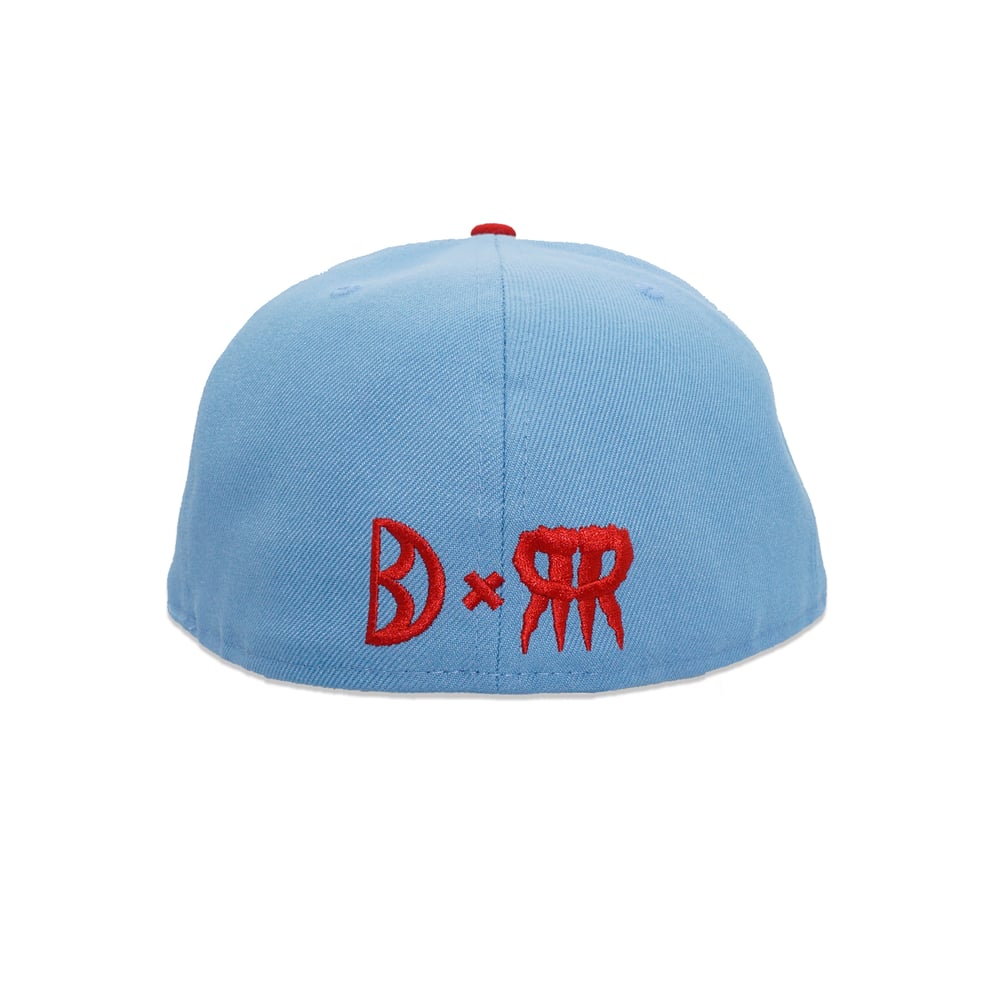 Big Dave and Guerillustrator teamed up again and the infamous Moonreaper has returned! Representing the Houston "House of Pain" Oilers classic colorway, this cap is part of a 3-pack. Some how, some way, this is the only "Walker" to land on earth thus far.
Crown: Sky Blue / Button: Scarlet / Bill: Scarlet / Under: Kelly Green / Flag: Tonal
Each cap comes with limited edition enamel pin.