Daruma Custom 59FIFTY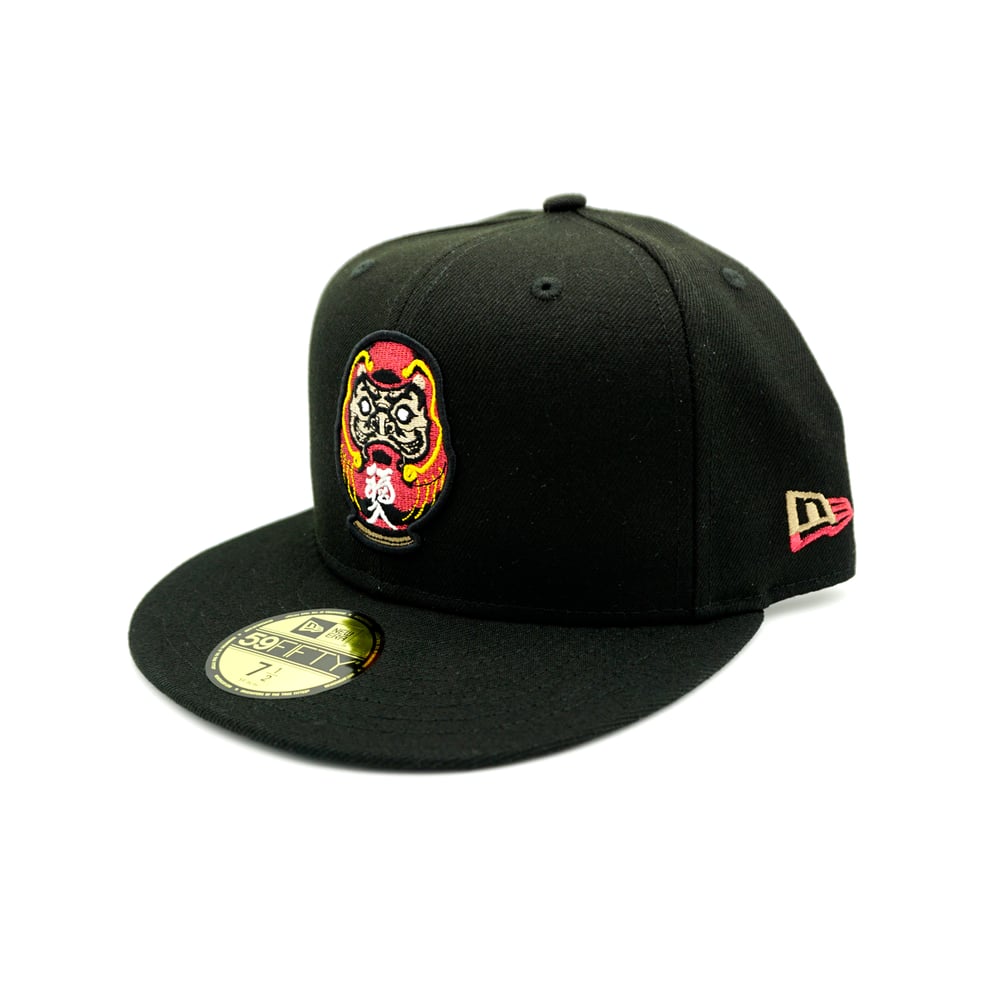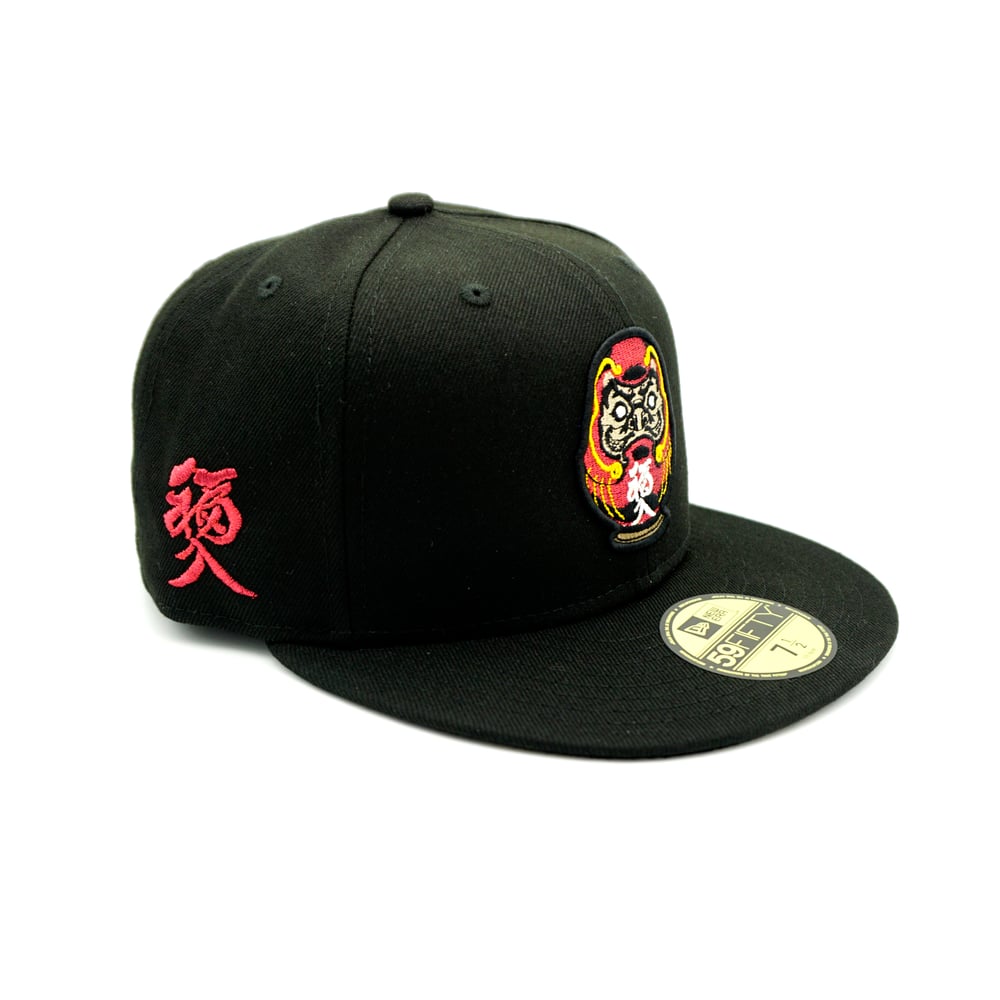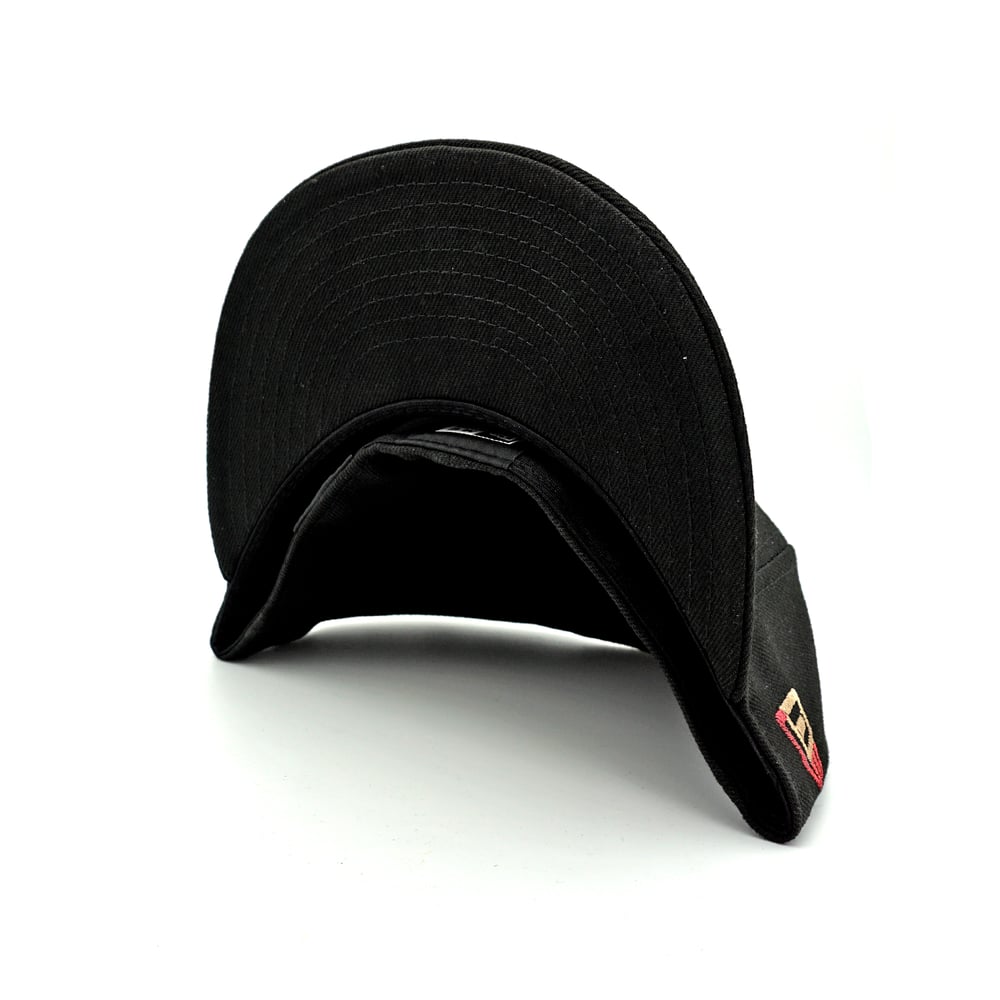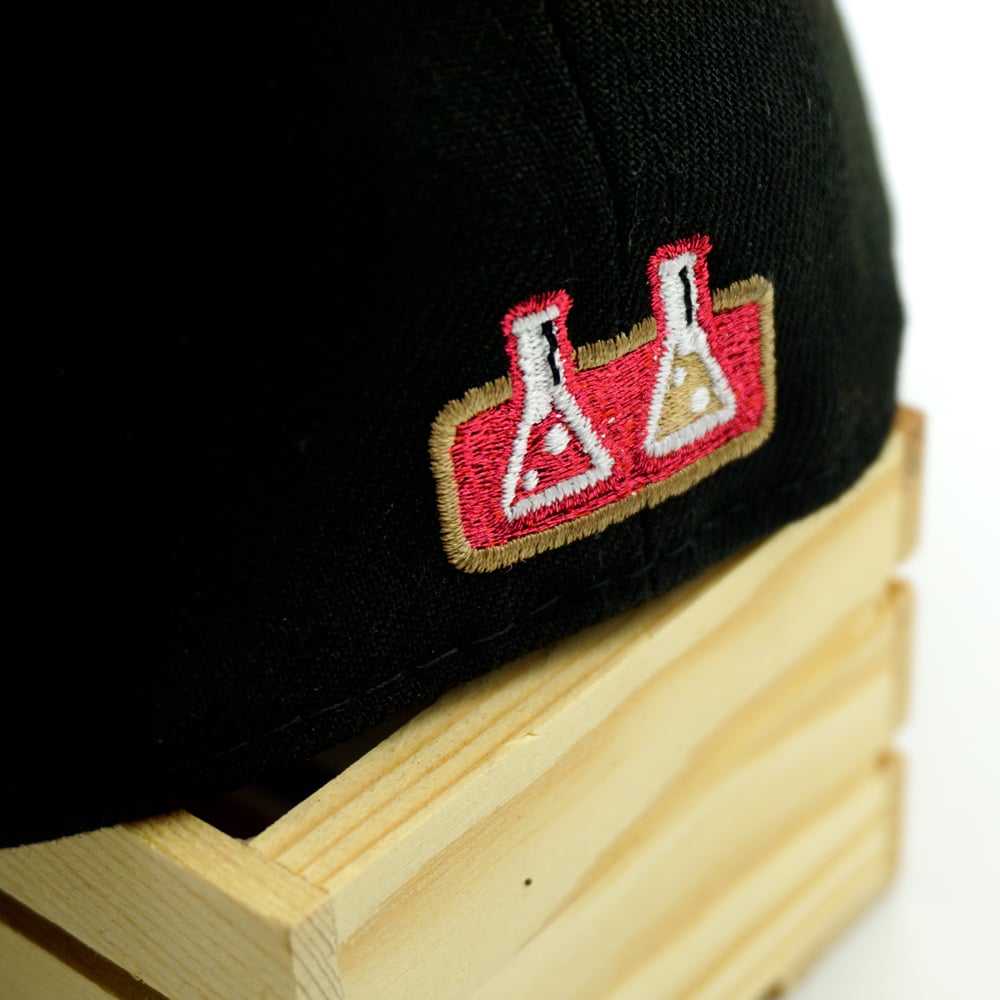 Back by popular demand! The Daruma!
The Daruma is a traditional Japanese doll, which in Japan has become a symbol of perseverance and luck. The Daruma is modeled after Bodhidharma, a monk accredited with the founding of Zen Buddhism, who seems to have lived between the 5th and 6th centuries CE.
The process of using a Daruma doll is simple:
Have a goal, wish, or promise to fulfill.
Paint in one eye.
Work for it everyday.
When the dream is achieved, paint in the other eye.
Daruma dolls are constant reminders of the what the Japanese call the ganbaru spirit. Life is full of pitfalls and bumps on the road. It's inevitable that you'll stumble sometimes.
But it's up to you to get back up. It's in your own power and will to keep moving. The doll embodies this popular Japanese proverb: Nanakorobi yaoki. "Fall down seven times, stand up eight."
Crown: Black / Button: Black / Under: Black / Flag: Metallic Scarlet/Black
Note pre-ordered items do not ship separately. Make sure to buy non-preorder items separately, to avoid delayed shipment.