Jaguar Knights 59FIFTY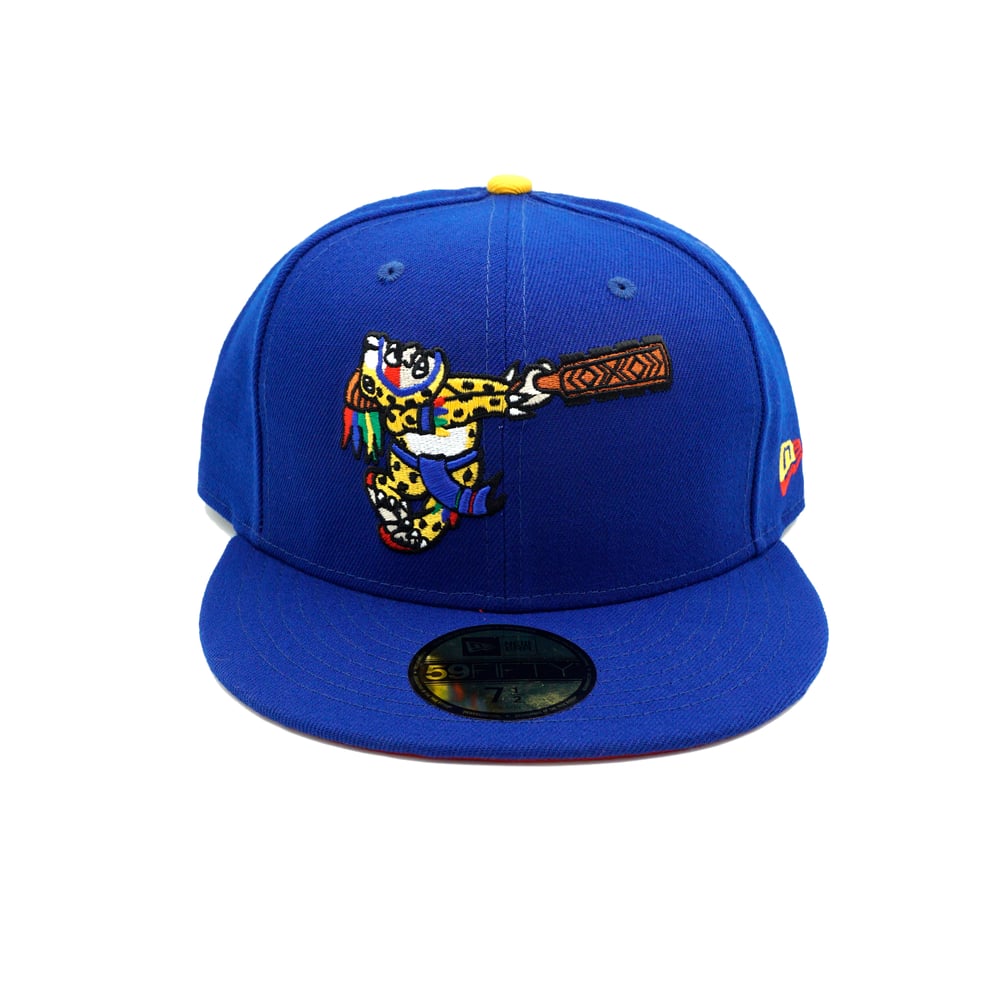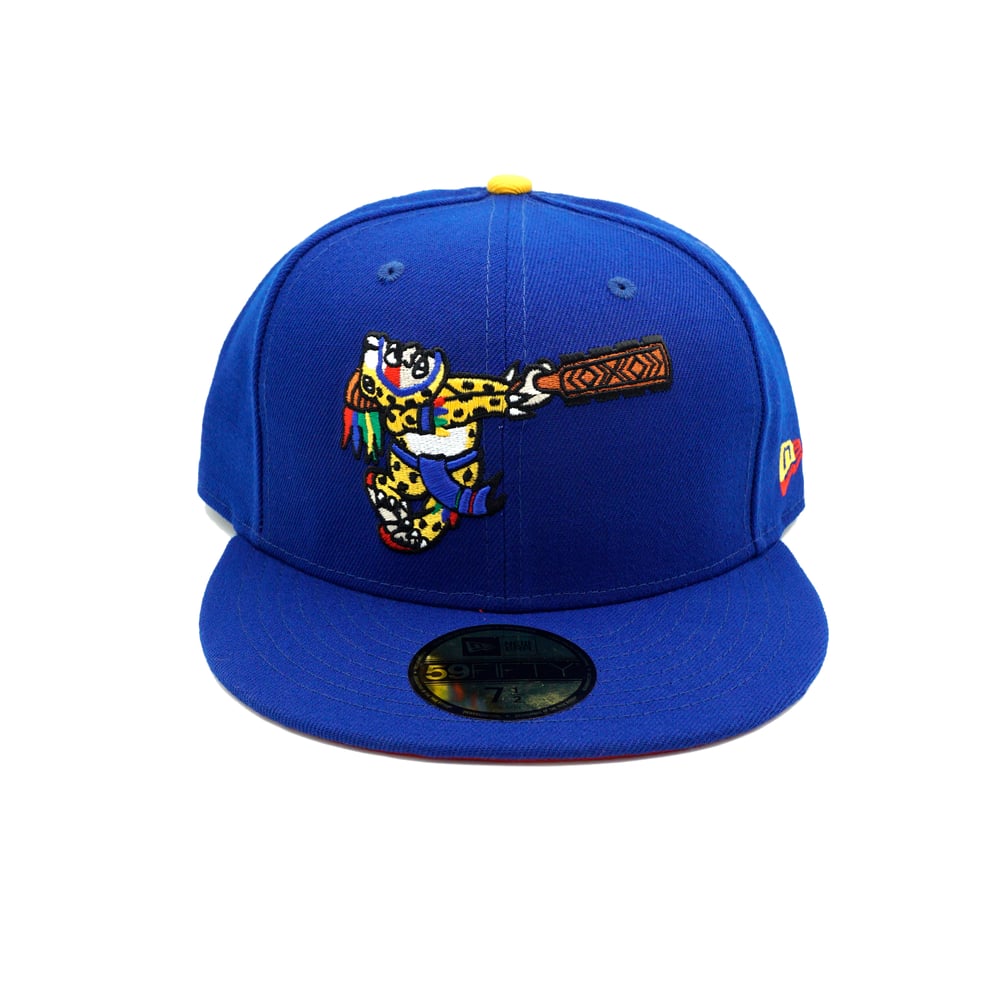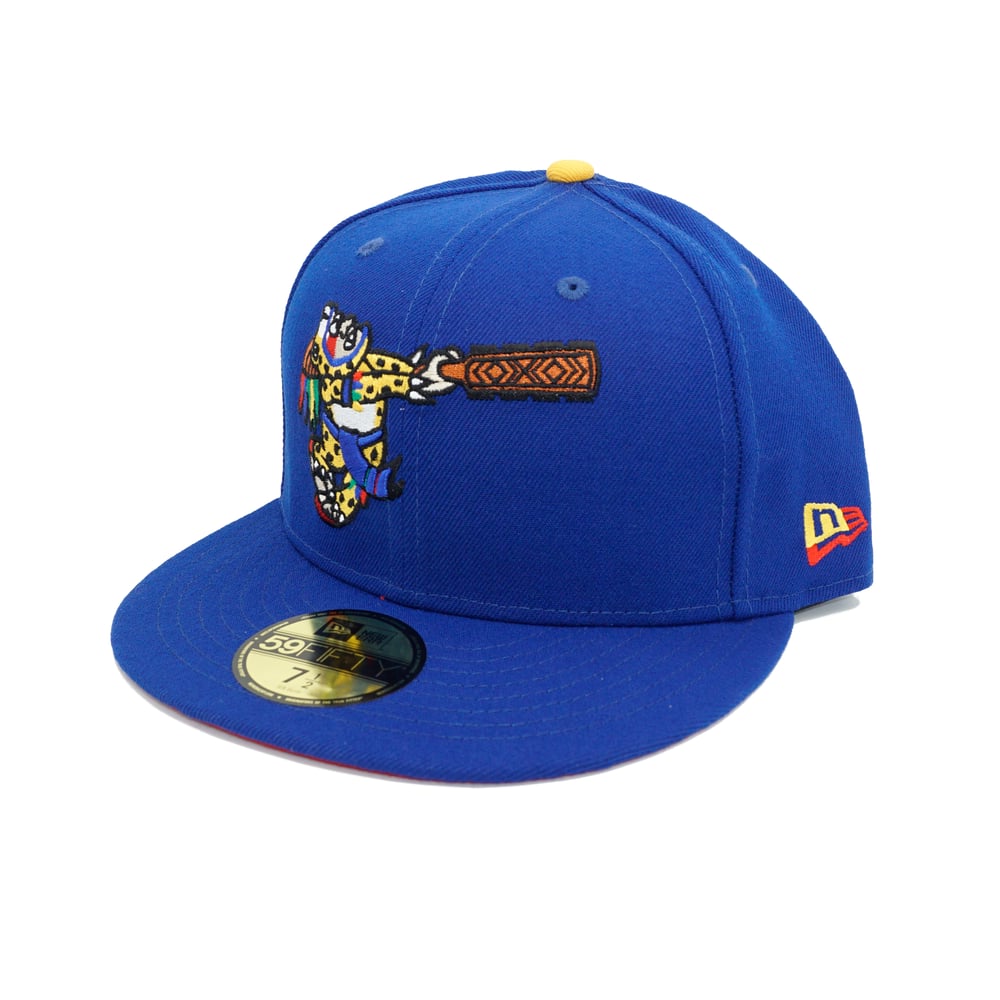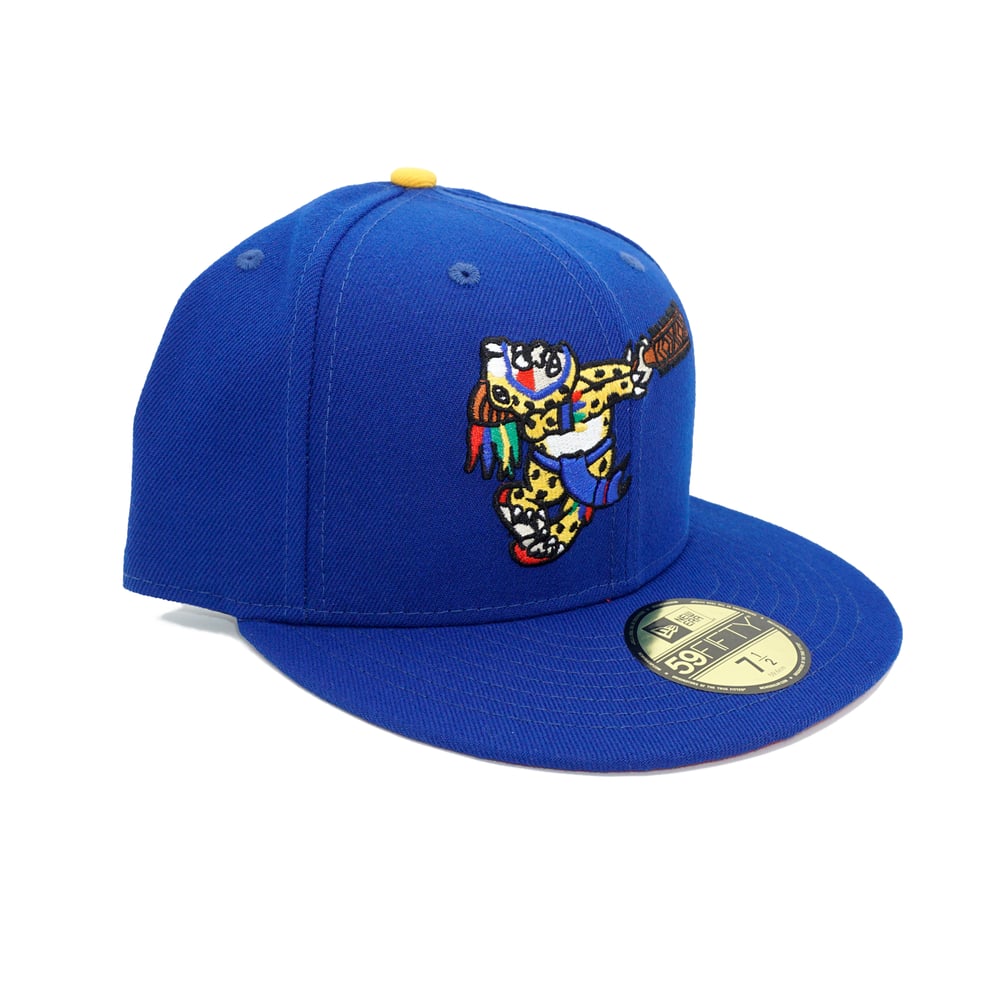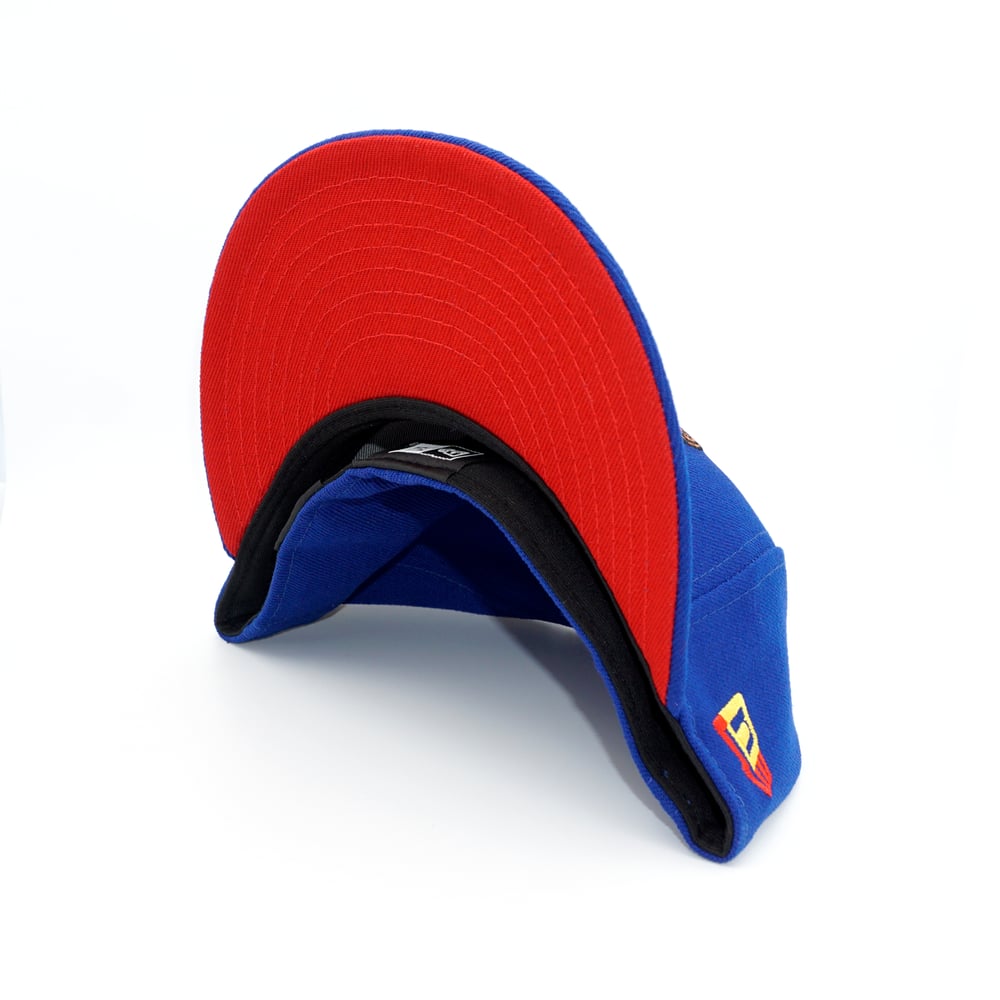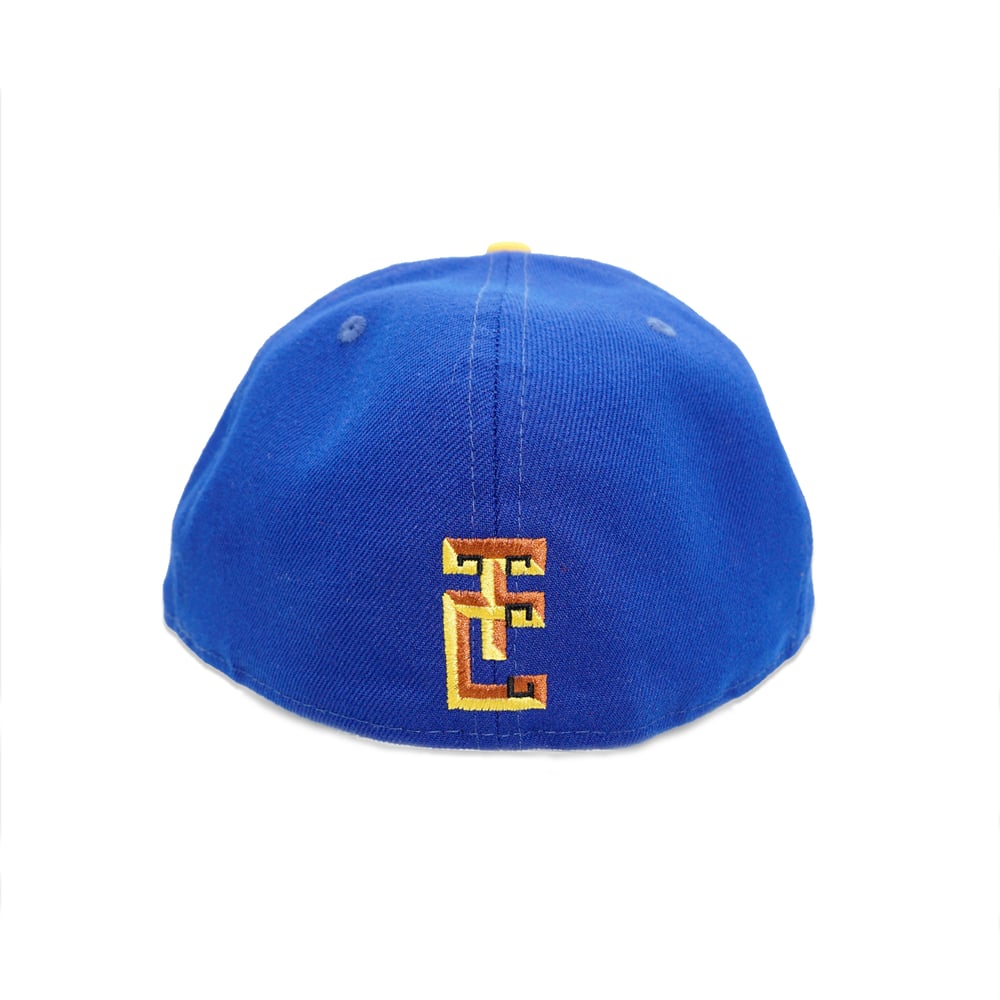 Members of the Aztec military elite, the ocēlōtl or Jaguar Warriors, were ferocious fighters and the frontline of the army. We honor their fierce legacy with the Swinging Jaguar Knights cap!
Crown: Light Royal / Button: Athletic Gold / Under: Scarlet / Flag: Gold and Red
READY TO SHIP!